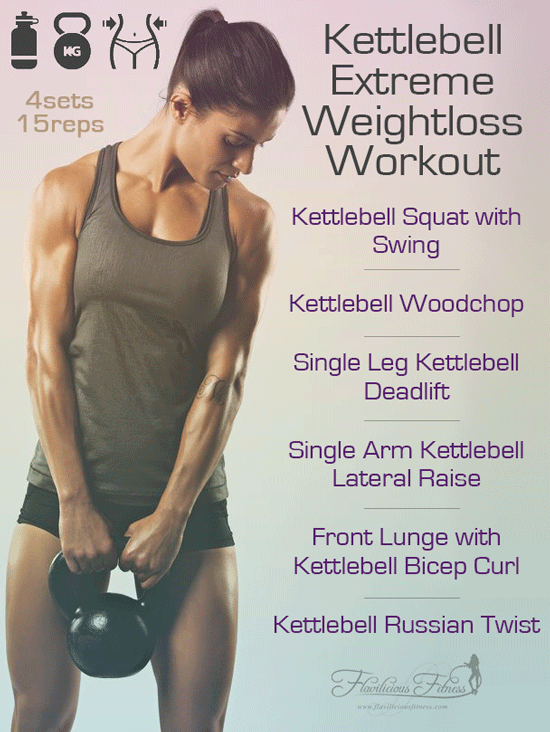 Kettlebell Extreme Weight Loss Workout

Kettlebell Squat with Swing

Kettlebell Woodchop

Single Leg Kettlebell Deadlift

Single Arm Kettlebell Lateral Raise

Front Lunge with Kettlebell Bicep Curl

Kettlebell Russian Twist
It's Workout Wednesday!
I have been in love the my Kettlebell lately! The great thing about this workout is the ability to do it in your home or use dumbbells if you don't have access to kettlebells. Give this workout a try and let me know what you think.
Preform each exercise 15 times and try to do a minimum of 4 rounds if you can! Let us know the number of rounds you were able to complete in the comment field below! I worked my way up to 6 in just 3 weeks.
Today's Challenge is to make a pre-workout snack. Snack on it within 1h of your workout. Here are a couple ideas I have ready for you to try: