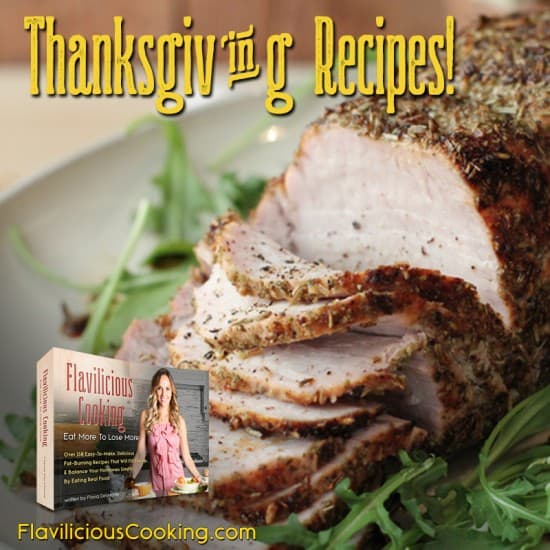 Fennel Rosemary Roast Pork Tenderloin
Prep time:
Cook time:
Total time:
Ingredients
1 pork tenderloin
1-2 tablespoons Rosemary Fennel Rub (see page 104 for recipe)
Butcher twine
Oil (to coat pan)
Instructions
Preheat oven to 425F.
Trim off extra fat or silver skin from tenderloin. Fold the thinner end under itself to make equal thickness. Tie using butcher twine.
Roll the tenderloin in the rub. Coat evenly. Add salt & pepper to taste.
Heat skillet with oil.
Sear the tenderloin for 1-2 minutes on each side to create a golden crust. Transfer to a foil lined baking sheet and place in oven for 15 minutes. The meat is done when 148F.
Notes
Recipe From FlaviliciousCooking.com
Nutrition Information
Calories:
190
Fat:
7g
Carbohydrates:
1g
Protein:
34g
I cannot get enough of this recipe! I have made it many times and each time I feel like I forgot how flavorful it was. I have mixed it up with other rubs that I have in my book and it works just as well.
It is fun to experiment, but it is also good to have a set recipe. Change things up this Thanksgiving. Try something new and see how people respond. You may be shocked because healthy recipes don't have to be bland or boring. They can be as tasty as eating at a restaurant! I bet some of the family won't even know it is good for them. shhhh 🙂
If you love this recipe & want more to add to the table for Thanksgiving be sure to pick up your own copy of Skinnylicious Cooking! You will get 150+ Recipes along with 4 extra bonuses. CLICK HERE