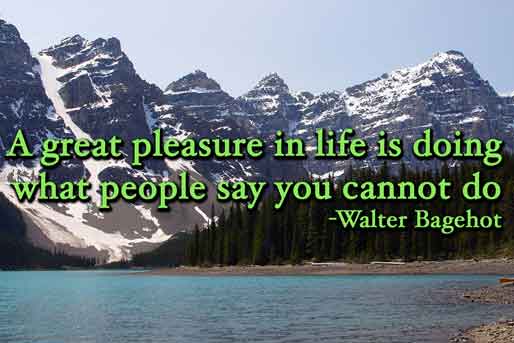 Happy Motivation Monday!
Have you ever been told you can't do something?
When I first applied to Nursing school, there were another 5 women from my high school that applied to the same schools for Nursing that I had applied. To put things in context I was really into sports, missed a lot of classes, and probably wasn't viewed as "the really smart one in class".
When I got accepted to EVERY school I applied to (and didn't tell anyone until I was asked), a few of these girls told me they were really upset that hey hadn't been excepted to all the schools as they thought they had better grades than me. I was actually the only one of the five to get into every school (bragging rights).
Truth be told, I wanted to become a nurse REALLY badly and had studied my butt of in my last two years and had the grades to show for it. That really empowered me to work hard throughout Nursing school to make sure that despite not being the most intelligent in the class, I could get high grades if I applied myself.
* I did make the honour role 😉
What about you?  Share a similar experience….
See also:
10 Foods To Help You Lose Weight
Upper Back and Shoulder Stretch