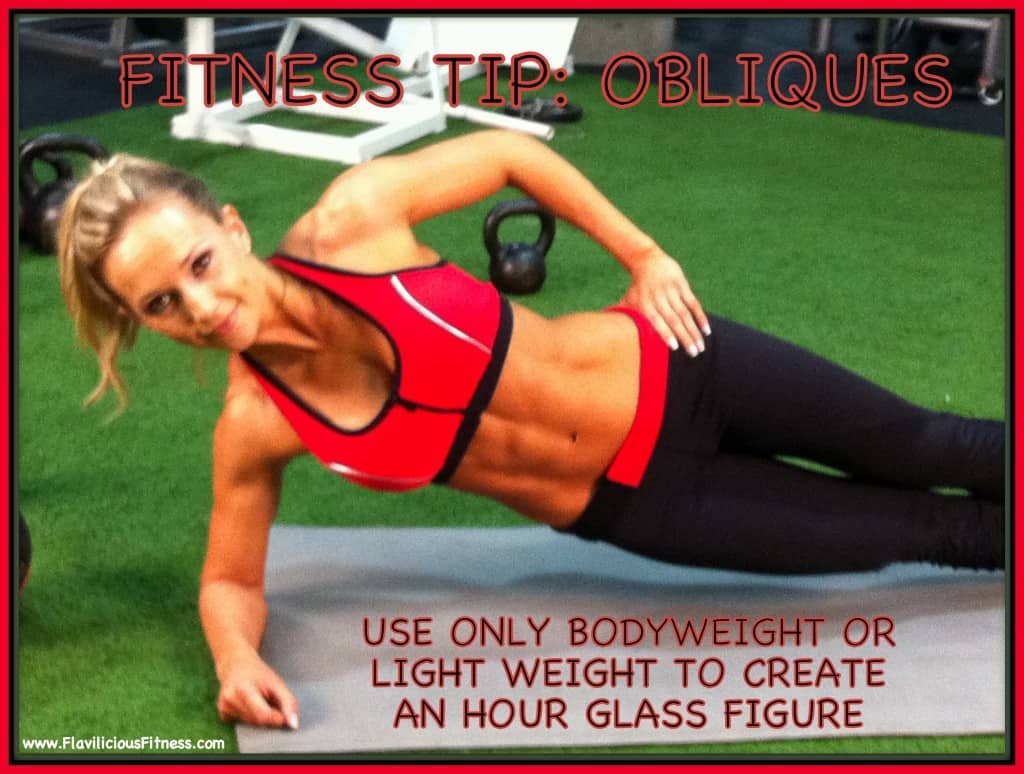 As women we want to make sure we are not using heavy weights when it comes to our obliques. Heavy weight creates increased muscle mass, not what we want on our outer abdominal.
For years I trained my obliques with heavy weights trying to slim down my "love handles" and they just got worse. After some reasearch I discovered I was doing the complete opposite of what I intending the exercises to be doing. It took me several months, over a year, to get rid of the muscle I created.
Have a look at our external obliques and you will quickly understand why using little weight is important when toning your abdomen.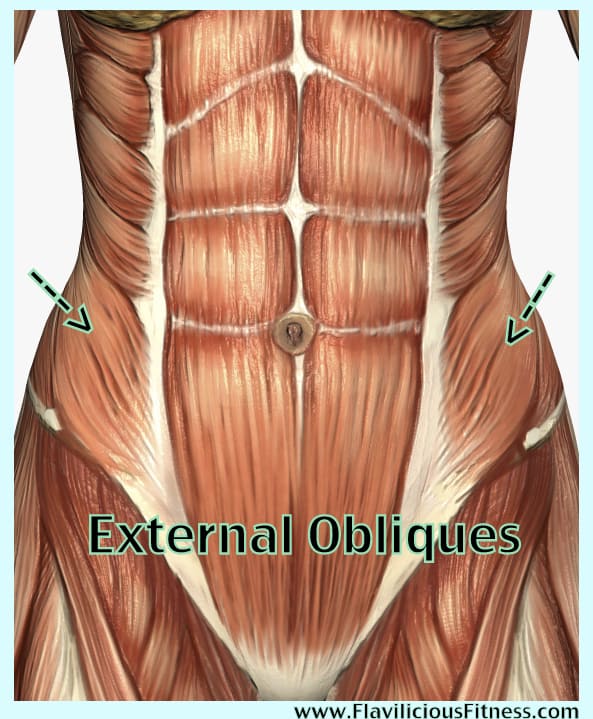 Click here for an amazing Workout to help you shape up in all the right areas!