5 Killer Butt Exercises For A Tight And Round Butt
We are 2 weeks away from the photoshoot in this video from Monday night. I am feeling really tired from extra cardio and having a hard time without the few things I cut out of my diet. I know dieting is tough and I want to share that I feel it too!
However, proper nutrition and specific target exercises executed properly work like a charm in shaping the body. I am only, as of today, 10 days away from my photoshoot and am pretty happy with the results so far.
Before (7 weeks ago)                                    After (10 days before photoshoot)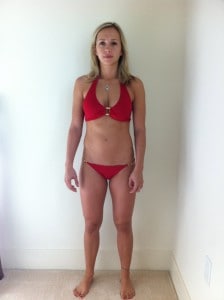 Glute and Quad Workout
Exercise 1: Smith Machine Single-leg Squat   3 x 12
Exercise 2: Weighted Step Up   3 x 12
Exercise 3: Low Squat In and Out   3 x 20
Exercise 4: Fast Bodyweight Squat   3 x 20
Exercise 5: Eccentric Fire Hydrant 3 x 20
Give it a THUMBS UP if you liked the video and share away!
See also Hamstrings and Glute Workout Video