Your inner life determines your outer success.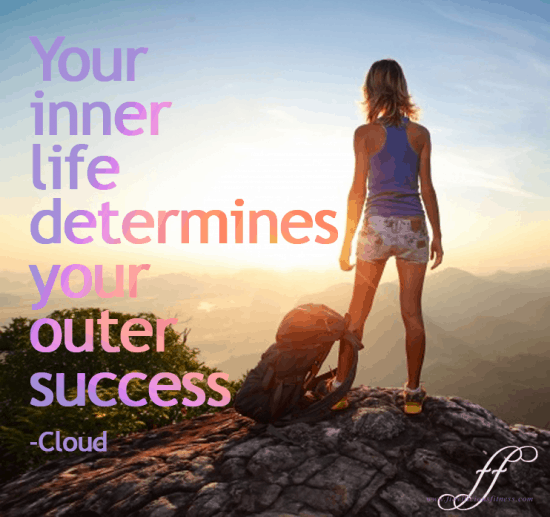 Your inner life determines your outer success. -Cloud
You may see my pictures and think, this chick has it all together. The truth is I am human and struggle like all the rest of the women out there.
There are still days diet and exercise is a challenge, but what may set me apart from some is the inner determination to achieve what I know is capable and not standing for anything less.
My Personal Struggle With My Weight
Just like most women, I struggled with my weight. As a new nurse working those dreaded 12 hours, I starting forming all the bad habits of a typical shift worker.
I had just turned 24 and for the first time in my life I wasn't unable to get the fat off my belly by just going for a long run.
I thought frozen "lean" dinners and sandwiches were heathy and that having a glass of cows milk was essential for calcium. I even drank a cup of OJ every morning to keep me from getting sick.
If you can guess it, I was another statistic that got caught up in marketing lies. "Avoid fat", "Eat whole grains", "Drink milk, it does a body good".
I remember going to an all-womens gym for two years because I was embarrassed of my body.
One day I saw a fit girl (probably the same age I was at the time). She had the EXACT body I wanted. The body I never thought I could have. The body that I thought was too hard to achieve or maybe it was her genetics that got her those amazing arms and flat stomach. For sure, not a body I could have.
I overheard her talk about hiring a trainer at the co-ed gym. She was saying how she never thought she could look so good and now she was training other women.
At that moment I decided that I needed to step outside my comfort zone, go to the co-ed gym, invest in a personal trainer and BELIEVE in myself.
So that is exactly what I did.
The story doesn't end there however. This trainer taught me how to use all the equipment and put me on a "fitness model" diet.
NO JOKE — I was eating very little carbs, deli meats, shrimp, Go-Lean cereal (post-workout), broccoli and tomatoes. That's it! I even have the piece of paper somewhere stored away with the entire diet on it. I have to dig that up and take a picture of it.
Of course I lost weight. I lost 17 pounds in one month and looked WAY to skinny. My parents thought I had an eating disorder and it kind of felt like I did.
I would be happy one minute and the next I would be frantically searching the cupboards looking for anything that would bring me satisfaction.
I remember eating an entire box of granola bars my parents had at their house. EVERY SINGLE ONE. I was 107 pounds and starving.
I knew I couldn't keep this up, especially when all I could smell on my night shifts were those dang oatmeal cookies baking in the cafeteria.
My hormones were out of control and I felt terrible. I cried a whole lot and finally gave up this insane diet.
I started studying nutrition in depth and began realizing what I was doing to my body was incredibly stupid. I realized that I was very wrong about the way I ate.
From there, I met my hubby who taught me a whole new way of working out that adds sexy feminine muscle which amazingly enough helped to REV my metabolism, allowing me TO EAT MORE.
I then went on to study exercise and STILL continue to study nutrition.
It was shortly after all my discoveries that women started to ask me what I was doing. Since my husband had an online following asking me for my workout, I decided to do a "test study" with 10 women to see if they achieved the same results I did, and guess what…
…THEY DID!
This is the beginning of FULL-BODY-LICIOUS, a females formula for a flawless figure.
To date, I have helped close to 10 000 women say, "I love my body" and the number keeps growing. So what about you? Are you ready to STOP believing the lies and START believing in yourself.
YOU HAVE WHAT IT TAKES, and it's not as hard as you may think!
Thanks for reading.