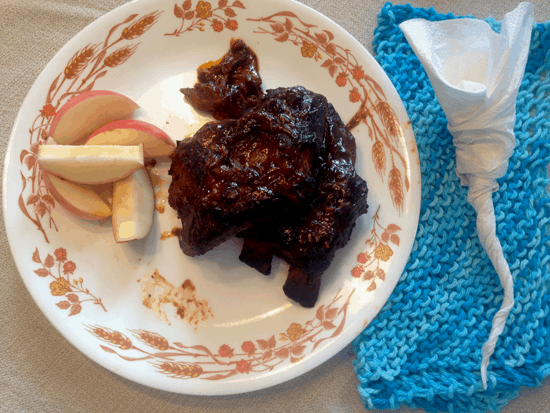 Fall Off The Bone Slow Cooker Ribs
Prep time:
Cook time:
Total time:
Ingredients
4lbs ribs of choice
Flavilicious Cooking BBQ Rub x2 (PG 108 digital copy)
BBQ Sauce of choice
Instructions
Preheat oven to 400 degrees F.
Place ribs on a baking sheet lined with foil.
Use the bbq rub to spread all over both sides of the ribs.
Bake for 15 minutes, flip, and bake for another 15 minutes.
Place in slow cooker, cover and cook for 6 - 8 hours on low.
Remove rib and place onto a foil lined baking sheet.
Brush with bbq sauce. I used a bbq sauce I found with organic wholesome ingredients at my local health food store.
Place under the boiler for 5 minutes or until sauce caramelizes.
Plate and serve!
I love to make my own sauces and dressings. However, I also like to keep an eye out for amazing products (like the bbq sauce I used in this recipe) because it helps give me fresh ideas for new recipes.
The bbq rub I use can be found inside the Flavilicious Cooking cookbook full. I keep a container of this rub year round in my spice cupboard so that I can make meal prep nice and fast. You can find this exact run in the digital copy of the cookbook the recipe is under 'Dressings & Sauces' on page 108. If you would like to know more about the book, click here
The bbq is always a great option for ribs, but if you'd rather in the winter months or when you just don't have time to sit by the bbq or oven, the slow cooker is also a great option. Below is a picture of the rubs cooking away. I flipped over them half way through.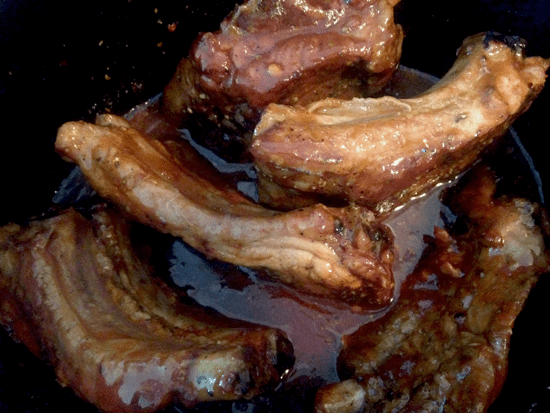 I LOVE finishing off my ribs under the broiler for 5 minutes to make them really crispy and gives the sauce a thick, delicious flavour. This is how they turned out: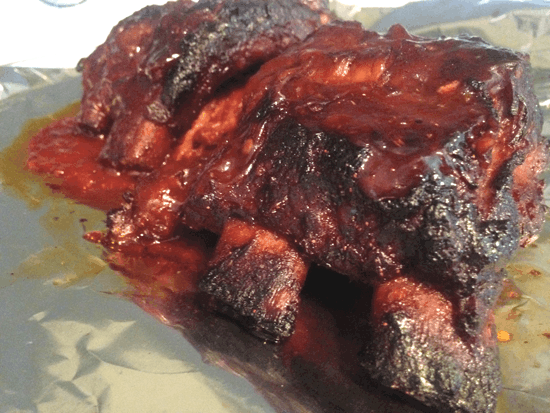 Don't forget to add a healthy side beside them. I had apples, I felt that it really complimented the ribs. This recipe is perfect for an outdoor backyard party on a warm summer day.
Flavilicious Cooking is also available in hardcopy shipped anywhere in the world. Check it out: