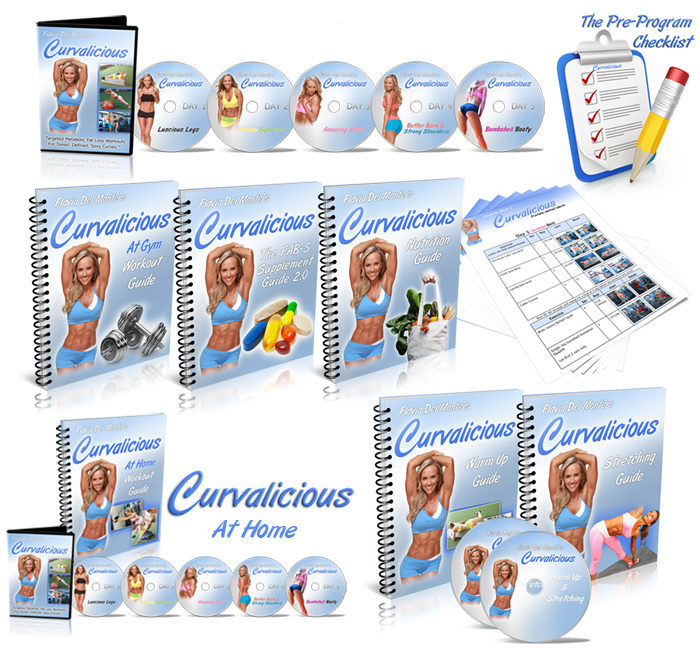 Hi Ladies!
It's time to have a little blog contest!
To celebrate the launch of the CURVALICIOUS Body Sculpting System I want to give away FIVE (5) free copies of the entire 8-component system! Anyone can win and it's super easy to enter the contest. Here's how it works:
In 250 words or less, please tell me why this program will be the perfect fit for you. I want to know your unique reasons for wanting a CURVALICIOUS body that radiates with toned, defined and sexy curves! So go ahead and tell me exactly why you would benefit from my brand new program.
Do your best to stay under 250 words and please do not mention your financial situation. Next week it'll be offered at 50% off and I reassure you that it's been priced for everyone and anyone.
We'll keep the contest open until Saturday midnight and then I'll announce the winners on Sunday!
Give me your best response in the comment box below!
Flavia!
P.S. If you need a little inspiration, check out the video trailer of CURVALCIOUS to get you pumped up!