Who doesn't love pizza? Especially gluten free pizza! Personally, I'm a sucker for a simple, thin crust pizza.. especially when it has proscuitto!
For this recipe, I ask you to use your own pizza crust. There's plenty gluten free pizza options in the grocery stores. It may take some time to find one that's perfect for you!
This recipe works perfect with my cauliflower crust from Flavilicious Cooking:
www.flaviliciousfitness.com/blog/2013/03/28/cauliflower-pizza-recipe/
Here is one of the simplest and healthiest pizza crusts you can make at home:
www.ditchthewheat.com/paleo-almond-flour-pizza/
Feel free to substitute the blue cheese for your favourite cheese! The most important part of this recipe is the dressing at the end. This creates a burst of flavour!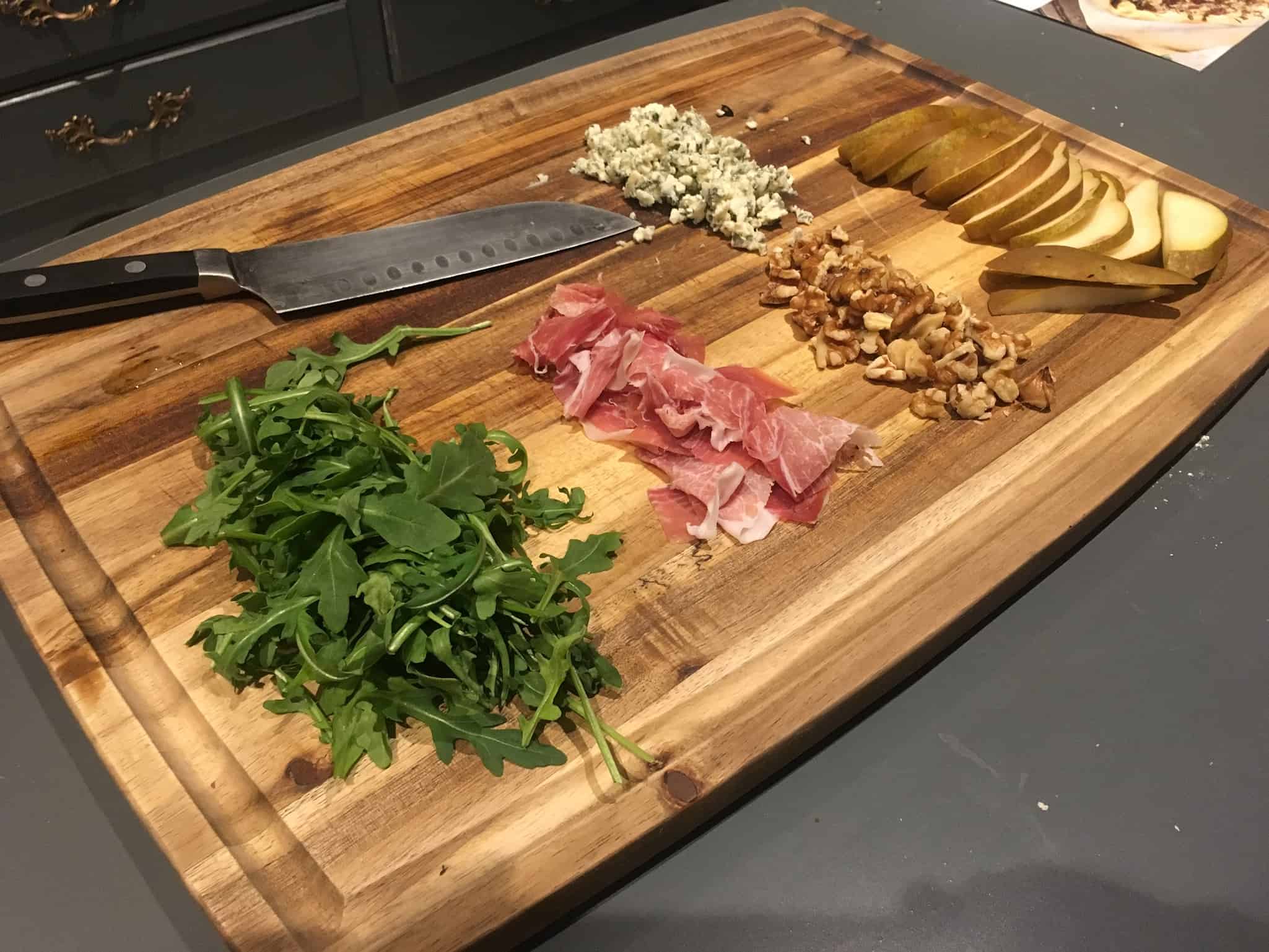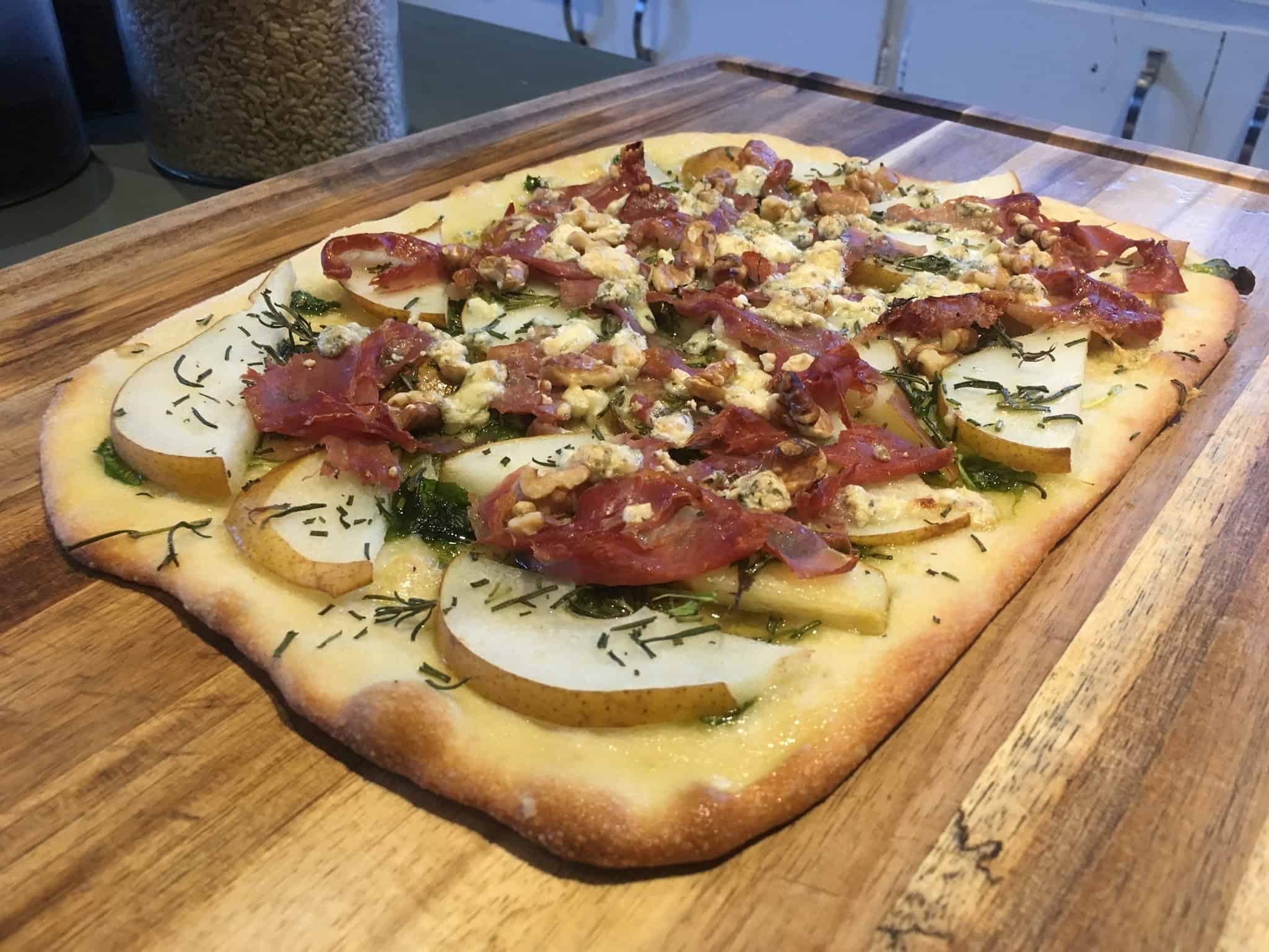 Prosciutto, Pear & Walnut Pizza
2017-07-15 16:08:35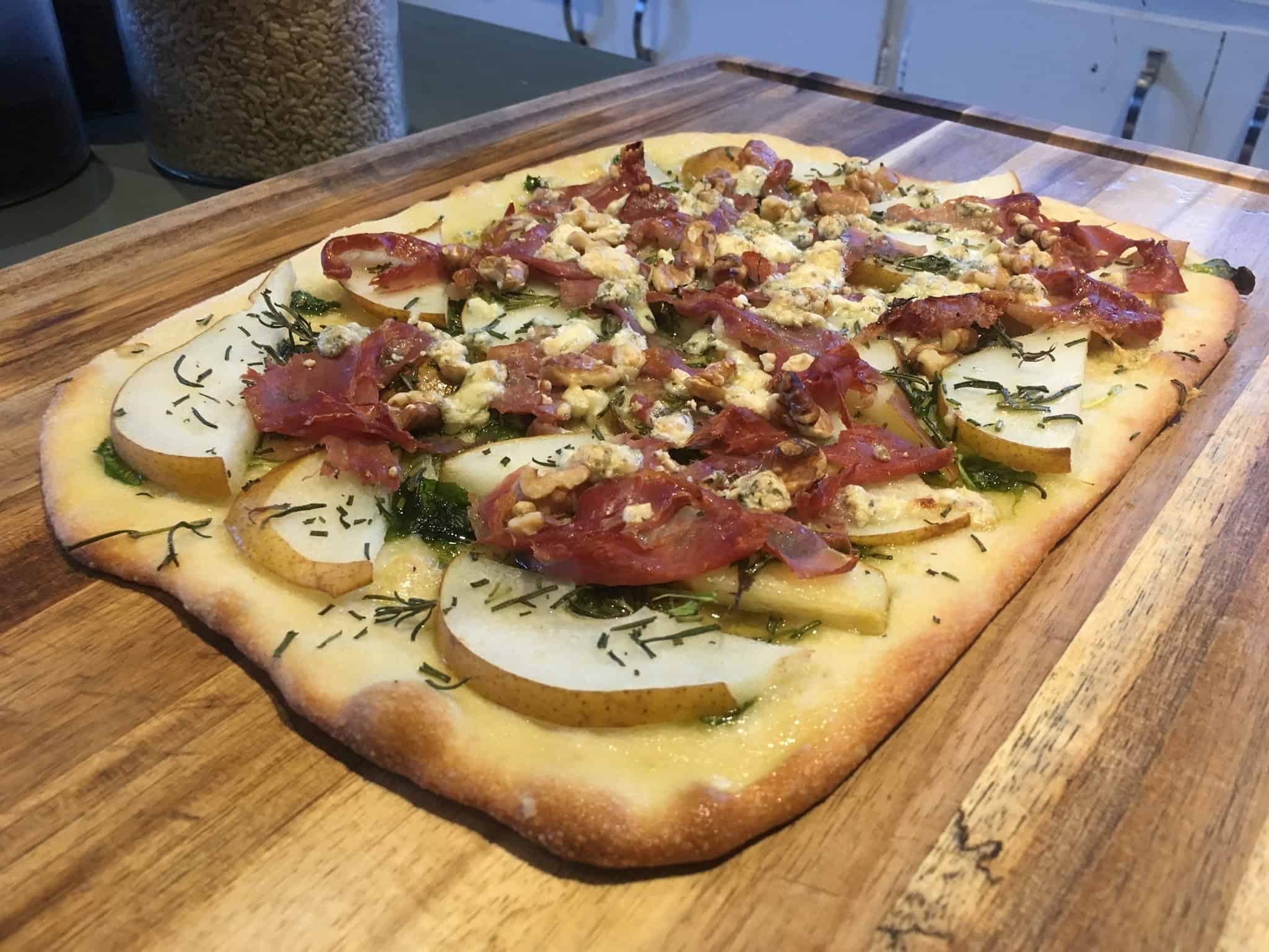 Ingredients
Pizza crust of choice (I always buy gluten free)
Large handful baby arugula
1 cup prosciutto
1 cup walnuts
1 large pear
1 cup blue cheese
1 tbsp chopped rosemary
Dressing
2 tbsp olive oil
1 tbsp lemon juice
2 tsp maple syrup
1 tbsp balsamic
Instructions
Prepare crust according to instructions.
Chop up toppings (pear slices, roughly cut prosciutto, chop rosemary, crumble blue cheese).
Add arugula to pizza then add rest of toppings.
Drizzle with extra virgin olive oil and place in oven for remainder of time according to crust instructions (for me it was 15 minutes).
While baking, prepare dressing in bowl and drizzle over pizza once done.
Cut and enjoy!
Flavilicious Fitness https://flaviliciousfitness.com/