One day I had a bunch of family make a 'surprise visit'. I love the size of my family, and love those random stop by's but this time I wasn't prepared with anything to offer.. Having a newborn baby has been busy so I've been spending less time in the kitchen 🙁
I went into the kitchen and looked into my pantry.. I only had some basic ingredients since I was also lacking in the grocery department – ha. I decided to grab the oats, honey and peanut butter and see what happens. I mixed them all together and threw them in the freezer.. What came out was fantastic! The family loved them and I now make them on a regular basis.
My favourite part about this recipe is how flexible it is. I've thrown in carob chocolate chips, nuts, and pretty much anything that I think would be good in an oat bar. So feel free to add stuff to do to make it more unique!
Milia also seems to enjoy this! Just be careful with kids because of the peanut butter 🙂
Would love to hear how YOU made this recipe your own.. Let me know in the comments below!!
For the salt I personally use and recommend click here.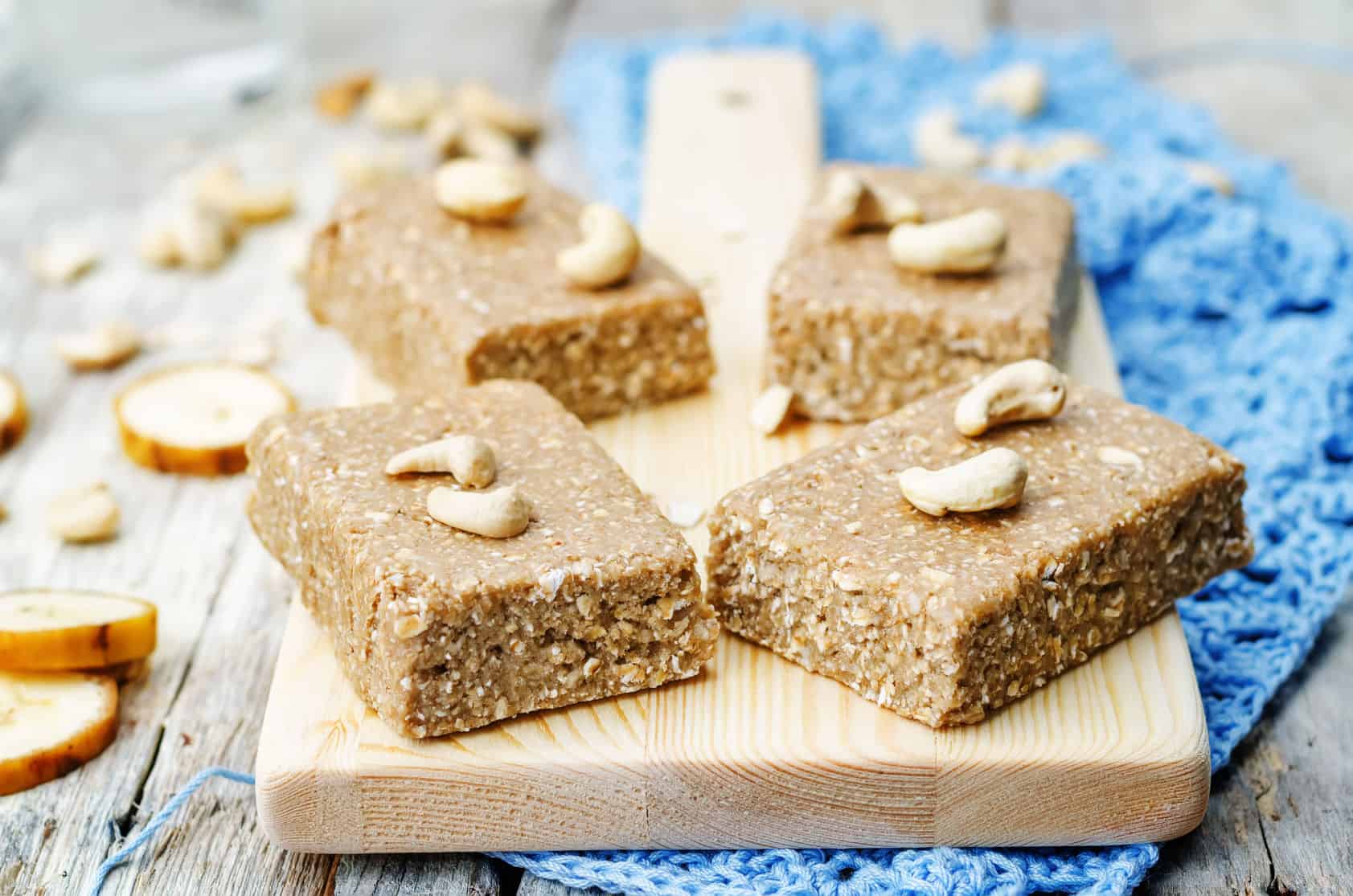 No Bake Oat Bars
2016-07-04 12:34:42
Ingredients
3 cups non-cooked oats (rolled, old-fashioned or quick cooking)
1/2 cup peanut butter
1/2 cup honey
Instructions
Mix all ingredients together small pan and flatten evenly.
Serve chilled in small squares (5 minutes in freezer, 1 hour in fridge).
Notes
* melt peanut butter and honey for easier mixing (optional)
* use 1 tsp vanilla for extra sweetness (optional)
* throw in nuts, seeds, raisons, etc for extra flavouring (optional)
* top with sea salt for a sweet and salty treat (optional)
Flavilicious Fitness https://flaviliciousfitness.com/