Insulin, Blood Sugar & Weight Loss
There's so much information coming out now about insulin – how it works, what it does and what happens when things get out of whack – but I think that the key points tend to get lost in all of the noise. Mainly, what does insulin really do, how does it affect blood sugar, and how do these things affect fat loss?
So I want to give you a simple breakdown of insulin's role in blood sugar levels, fat storage and weight loss, plus give you some actionable tips on making insulin work for you, rather than against you, in your fat loss efforts.
What Insulin Does
The primary role of insulin is to get glucose out of the bloodstream. It does this by transporting glucose to the liver, where it is converted to glycogen, the usable form of glucose, and then transporting it through the cell walls of muscles and organs so that it can be used as fuel.
If there's too much glucose in the blood (because the muscles don't need it) or the body's cells are resistant to insulin (more on this in a moment), insulin still has to do something with that glucose, so it stores it in the fat cells.
This is why insulin is sometimes called a fat-storing hormone, even though insulin's job is actually to promote the opposite.
How Things Go Wrong
Too much of anything often leads to a gradual resistance. You might start out with one coffee a day and then eventually need three or four to get the same results, because your body becomes resistant to caffeine. The same is true of insulin.
The more sugar and starchy carbs you take in, the higher your blood sugar. The higher your blood sugar, the higher your insulin levels. But, if this is a repeated cycle going on for some time, all of the added fat from excess glucose interferes with your body's sensitivity to insulin. So your body needs to release more insulin to do the same job that a smaller amount used to do. This becomes a circular issue. More insulin and glucose = more fat stored = less and less sensitivity to insulin.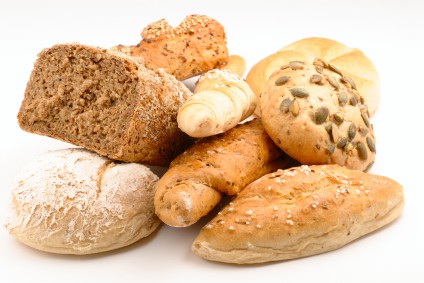 When this happens, not only are you storing more fat, but you're also putting your body into "fat storing" mode, so that even if you're eating fewer calories, you still can't lose fat and may even gain weight.
Fortunately, insulin resistance is something that can be naturally, safely and quickly reversed.
5 Steps to Making Insulin Work for You
Exercise regularly, especially HIIT and strength training
The more you work your muscle and the more muscle you have, the greater the demand for glycogen and less leftover glucose that will be stored as fat. So start lifting those weights!
Also, studies have shown that HIIT or burst training stimulates insulin-stimulated glucose uptake by the muscles. In fact, it's so effective at improving insulin sensitivity that physicians are using it to reverse Type 2 diabetes.
Get plenty of sleep
Studies have shown that not getting enough sleep has an adverse effect on hormone production and balance. So be sure to get at least eight hours of uninterrupted sleep each day.
Eat for slow sugar absorption
Focus on protein, healthy fats and low-glycemic fruits and veggies for your diet. These foods are absorbed much more slowly into the bloodstream, so that insulin is released much more gradually into the bloodstream. Even if you have an occasional sweet treat, having it with some nuts, a piece of chicken or some high-fiber veggies will help.
Include cinnamon in your diet
Numerous studies have shown that real cinnamon (check your supplement or health food store) helps slow the absorption of sugar into the bloodstream and improves insulin uptake. Put some into your smoothies, protein shakes, baked goods and even your morning coffee.
Switch out black tea and coffee for green tea
Recent research has shown that the catechins in green tea help moderate blood sugar, improve glucose uptake and reduce the amount of glucose stored as fat. Drink it iced or hot several times per day.
Insulin is meant to help our muscles and organs get the energy they need, not to make us overweight and unhappy. By taking these five steps and reducing or eliminating refined sugars from your diet, you can get this hormone working for you instead of against you and start losing that fat.



References:
Exercise training favors increased insulin-stimulated glucose uptake in skeletal muscle in contrast to adipose tissue: a randomized study using FDG PET imaging. Reichkendler MH, Auerbach P, et al. The American Journal of Physiology – Endocrinology and Metabolism, 2013 Aug 15;305(4):E496-
Exercise and insulin sensitivity: a review. Borghouts LB, Keizer HA. International Journal of Sports Medicine, 2000 Jan;21(1):1-12. .
Effect of sprint interval training and resistance exercise on metabolic markers in overweight women. Alvarez C, Ramírez R, et al. Revista Médica de Chile, 2012 Oct;140(10):1289-96.
Inadequate sleep as a contributor to obesity and type 2 diabetes. McNeil J, Doucet E, et al. Canadian Journal of Diabetes, 2013 Apr;37(2):103-8. .
Effect of ground cinnamon on postprandial blood glucose concentration in normal-weight and obese adults. Magistrelli A, Chezem JC. Journal of the Academy of Nutrition and Dietetics, 2012 Nov;112(11):1806-9.
Effect of green tea on glucose control and insulin sensitivity: a meta-analysis of 17 randomized controlled trials. Liu K, Zhou R, et al. The American Journal of Clinical Nutrition, 2013 Aug;98(2):340-8.