Healthy Lava CakeRecipe
Prep time:
Cook time:
Total time:
Ingredients
⅔ cup dark chocolate chips or carob chips
3 tbsp coconut oil
1 large egg
1 large egg yolk
2 tsp vanilla
¼ cup coconut sugar
⅛ tsp salt
3 tbsp almond or 1½ tbsp coconut flour
½ tsp protein powder (see below for brand I use)
Instructions
Preheat oven to 350F.
Oil 2 ramekins and set aside.
Melt chocolate and coconut oil and mix until consistency is smooth and creamy.
In separate bowl, whisk with a fork sugar, egg and vanilla.
Mix sugar mixture into the creamy chocolate mixture.
Combine the egg mixture with the chocolate cream.
Fold in flour and protein powder.
Pour into ramekins and bake for 12 minutes.
Take out and let cool for 3 minutes.
Use a knife to scrap down the sides, Place a plate on top of the ramekin, flip over and lift the ramekin up off the cake. It should fall out onto the plate nicely.
Dust with stevia powder, cacao powder or protein powder for a nice look
Serve and enjoy!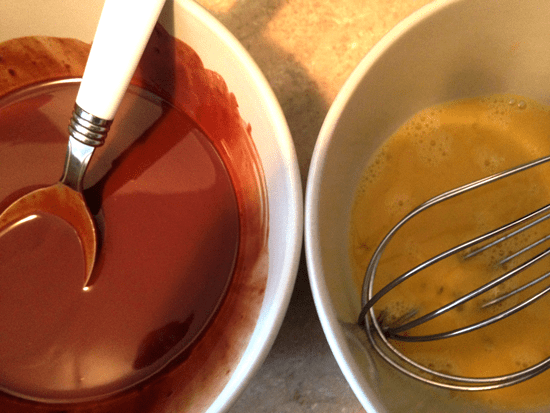 Melting the chocolate & coconut oil together. If you are a fan of butter, you can replace the oil with butter. Be sure to use organic butter and getting the butter from a grass-fed source is the absolute best. You can find grass-fed products at your local natural food store or local farm 🙂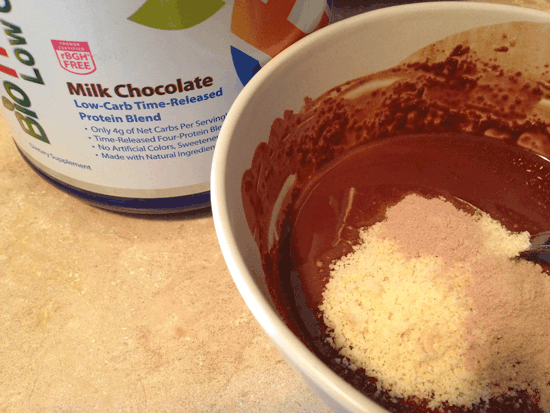 Be sure to look for a good quality protein powder to make the cake tasty.  You don't want to mess up your perfect dessert 🙂
Believe me when I say BioTrust is one of the best tasting protein powders out there. Once you try it, it's hard to have any others.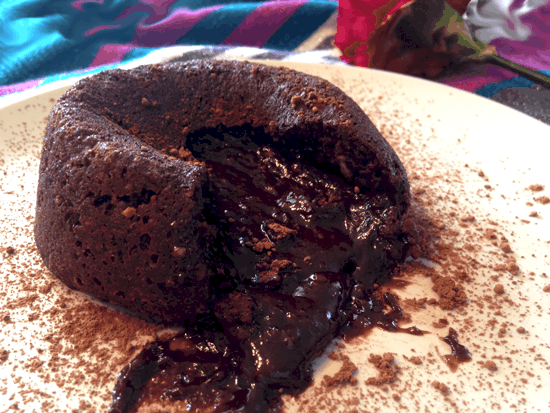 The cooking time varies each time you make it and with different ovens. The first time I made this I left it in for 12 minutes. The second time it took 14 minutes, so be sure to watch closely. Should be finished between 12 and 14 minutes.
I hope you enjoy this recipe as much as I did! My friends didn't believe this was healthy and that I used ONLY the ingredients listed. Cooking with healthy ingredients can be a challenge, but stick with me and I can show you how to use healthy ingredients to make delicious tasting foods.
Thank you for reading. Find the link below for more BioTrust products and leave a comment below if you have any questions. I would love to hear from you so go to my Facebook page and paste a pic of your fav dish.
Lots of Love
Flavia
PS.  I think I might use this recipe for Milia's birthday cake. It would be neat to have each child decorate their own cake before they enjoy it 😀
BioTrust also uses very high quality natural ingredients free from artificial sweeteners, colors and preservatives.