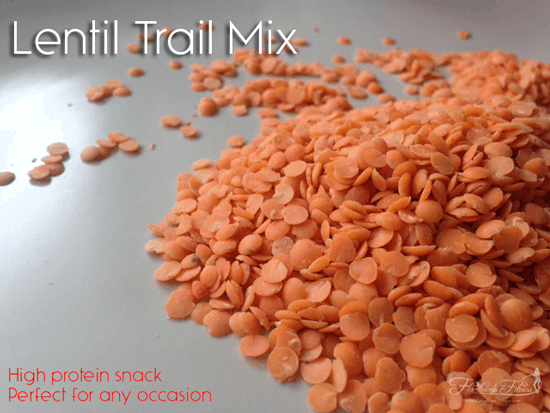 Lentil Trail Mix (Tasty Thursday recipe)
Prep time:
Cook time:
Total time:
Ingredients
½ cup uncooked red lentils
¼ cup raw pumpkin seeds
¼ cup sunflower seeds
¼ cup dried cherries
⅓ cup diced dried apricots
¼ cup diced dried honey dates
1 teaspoon arrowroot powder
⅛ teaspoon Aztec Salt
Instructions
Soak lentils in 2 cups of water in a medium bowl for 3-5 hours.
Preheat oven to 350F.
Drain and rinse lentils and spread across a baking sheet and sprinkle with salt.
Bake in oven for 30 minutes, or until lentils are crunchy.
When finished, remove and let cool to room temperature.
Meanwhile, dice the dried fruit into small chunks.
Place in a bowl and add the arrowroot powder, small amounts at a time.
Toss the fruit in the powder until the sticky parts of coated.
Mix lentils with remaining ingredients.
Transfer to an airtight container and save for a snack for later!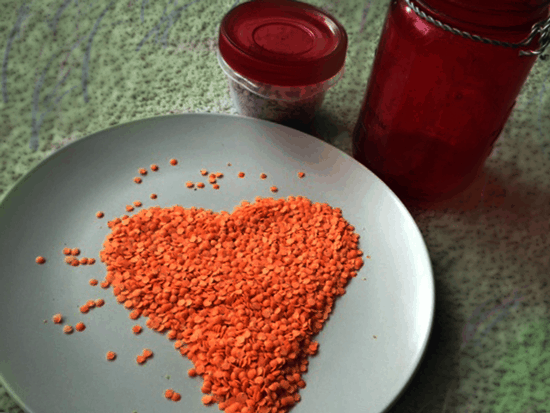 You can be creative and mix in whatever nuts, seeds and fruits you want! This Valentine's day I plan on making a bunch and creating little red mason jars of trail mix for my family. Just a little healthy gift.