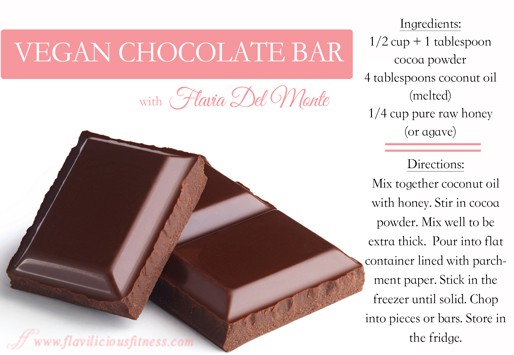 Vegan Chocolate Recipe
Author:
Ingredients
1/2 cup + 1 tablespoon cocoa powder 4 tablespoons coconut oil (melted) 1/4 cup pure raw honey or agave
Instructions
Directions: Mix together coconut oil with honey. Stir in cocoa powder. Mix well to be extra thick. Pour into flat container lined with parchment paper. Stick in the freezer until solid. Chop into pieces or bars. Store in the fridge.