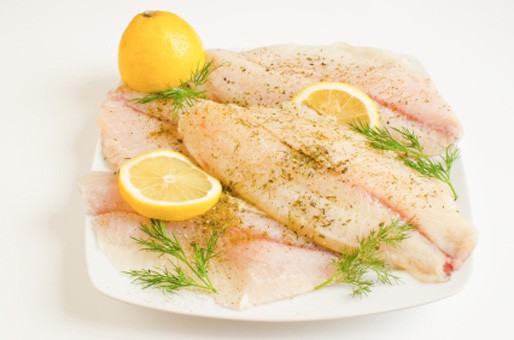 Lemon Tilapia Recipe
Prep time:
Cook time:
Total time:
Try this delicious Meal. Fish is very healthy for you! Adding the list of great ingredients will bring out yummy flavours that will make you and your family satiated.
Ingredients
4 tilapia fillets
1-2 tbsp organic butter, melted
3 tbsp fresh lemon juice
1 clove locally grown organic garlic, minced (chopped)
1 tsp fresh (or dried) parsley flakes
Sprinkle of pepper
Instructions
Preheat oven to 375F.
Lightly grease baking dish OR cover with foil.
Rinse tilapia fillets with cold water, and pat dry.
Place fillets in baking dish. Add lemon juice then drizzle the butter over fillets. Sprinkle with garlic, parsley and pepper.
Bake in preheated oven until fish is white and pulls apart easily with a fork. Fish should look flakey. This should be about 20 minutes.
Nutrition Information
Serving size:
1 fillet
Calories:
200
Fat:
9 grams
Protein:
29 grams