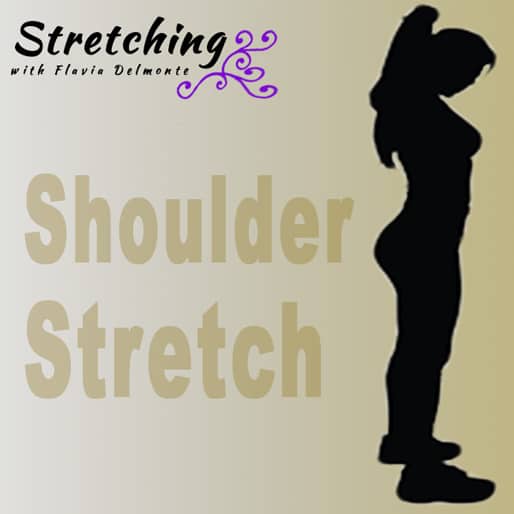 Standing with feet shoulder width apart. Bring left arm down behind your back, bent at the elbow, reaching as if you are trying to grab your ponytail.  Your right arm goes up and bending at the elbow to reach down behind your back to grasp your left hand. Get your hands as close as possible. If you can clasp your hands, pull together to feel more of a stretch. Switch arm positions and repeat.
*Use a towel or band to help bring hands closer* 
Best Shoulder Stretch I have ever done is this one with a band. If you can grab your hands behind your back, you don't need a strap. We do this stretch in yoga every time and I love it. I still suffer from a whip lash from a wake boarding accident that happened in 2004. Often times I feel tension in my next that is usually relieved with this stretch.
What are your favourite shoulder stretches?