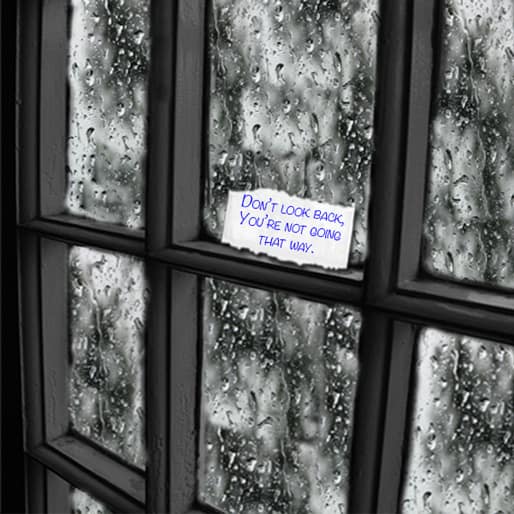 Don't look back your not going that way. 
Happy Monday!
Ontario weather is crazy! We actually have the heat on since last night. Looks like I can turn it off in a couple hours but, really? It's May!
THE WEEKEND
How was your weekend? Mine was pretty good. I was super busy with creating my baby registry, celebrating two friend's birthdays, and Mother's Day. I really want to crawl back in bed this morning 🙂
MY STRUGGLES
I had my little sister and her friend over this weekend. We had some treats Saturday night while watching a movie. Something I NEVER eat…potato chips! I only had a handful and I didn't have my "treat" dinner this weekend, so I justified it….lol.
Being so busy, I think I actually had 3 BioTrust Protein Bars, that are rather healthy, but I had 2 in one day in place of whole food meals, which isn't ideal.
Fatigue – oh boy! I was super tired this weekend. I stayed up past my normal bedtime (10pm, 11 on weekends) and still woke up at 6 am. I didn't have time for naps this weekend either. Being pregnant is so crazy. If I don't go to bed before midnight, the next day I actually feel like I'm hungover.
My poor husband can't even turn on the tv after I go to bed cause I am such a light sleeper. He has read a lot of books in the last 6 months 🙂
TAKE OUTS
– Go to bed 🙂  I get a little bummed out that I can't stay up late anymore. I feel like I am such a bore these days. There will come a time when I will long for sleep, however, so I should embrace this time – I KNOW THIS!
– Prepare! I keep repeating myself with this. Failing to prepare is preparing to fail! I can't expect to eat well when I have no food pulled out of my freezer and no meat pre-cooked for me to grab in a hurry.
What about you? What did you struggle with and what successes did you experience?