Monday afternoon I started my workout with one goal in mind, SWEAT BABY SWEAT! I hit my legs with heavy and light weights and used compound exercises in 2 different circuits to get my heart racing! I had a pretty sweat going on by the end of my first circuit.
COMPOUND EXERCISE
Heavy Barbell Squat  8 x 4
CIRCUIT 1 
Hack Squat (light weight)  20
Walking Lunge (bodyweight) 20 total
Step Up (bodyweight & high step)
Dynamic Step Up 10 each leg  <– click link to see how to preform
Repeat that for a total of 3 -4 sets
CIRCUIT 2
Laying Hamstring Curl (heavy)  8
Hip Extension (using the pad of the hamstring curl – where legs go under) 15/leg
Weighted Glute-Hamstring Bridge (heavy) 15-20
Split Squat Jump 20 (10/leg)
Repeat for a total of 3-4 sets
* No rest in between exercises in the circuit. Rest 60 seconds between sets and 90 seconds when changing circuits.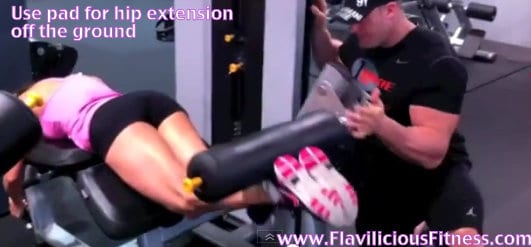 Need Prograde Supplements: get them by clicking here!