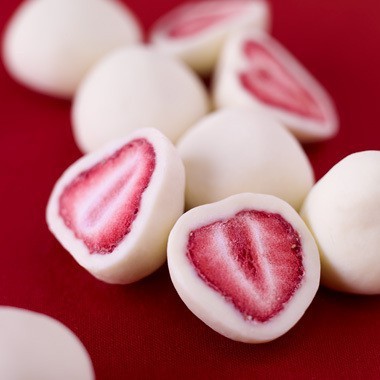 Yogurt Covered Strawberries
Author:
http://www.glamour.com/
Recipe type:
Healthy Snack
High protein delicious snack. This is so simple I wish I thought of it!
Ingredients
½ cup organic greek yogurt
10 strawberries, halved
Instructions
Cut heads off strawberries and slice into halves.
Spoon greek yogurt onto a shallow dish and dip the strawberries in the yogurt.
Place dipped strawberries in a Tupperware container lined with parchment paper and freeze.
Notes
You can use vanilla yogurt if using for a desert. Don't forget that vanilla yogurt often has a lot of sugar. You can add vanilla to the yogurt yourself to cut out the sugar all together.
Nutrition Information
Serving size:
10 halves
Calories:
98
Carbohydrates:
14
Sugar:
10.6
Protein:
12