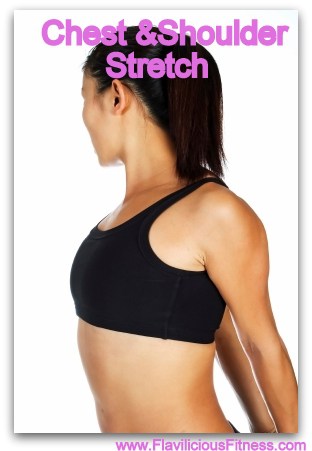 Stand with your feet together. Interweave your fingers behind your back, and rest them on your tailbone. With your chest lifted, arms straight, and shoulders down, lift your clasped hands back out away from your body. Try not to rolling your shoulders forward.
See also: Back Stretches
Any particular muscle group you would like some stretches on? Post them below.