Time to change things us ladies and gents. We are going to add in more abs, more HIIT and some calves. Get ready to SHRED some serious fat this week.
Each workout takes about an hour. If you don't have an hour simply drop one set and that should make things around 45 minutes.
I have included some pictures and some blog posts to refer back to. If you have any questions, please let me know below.
GO GO GO!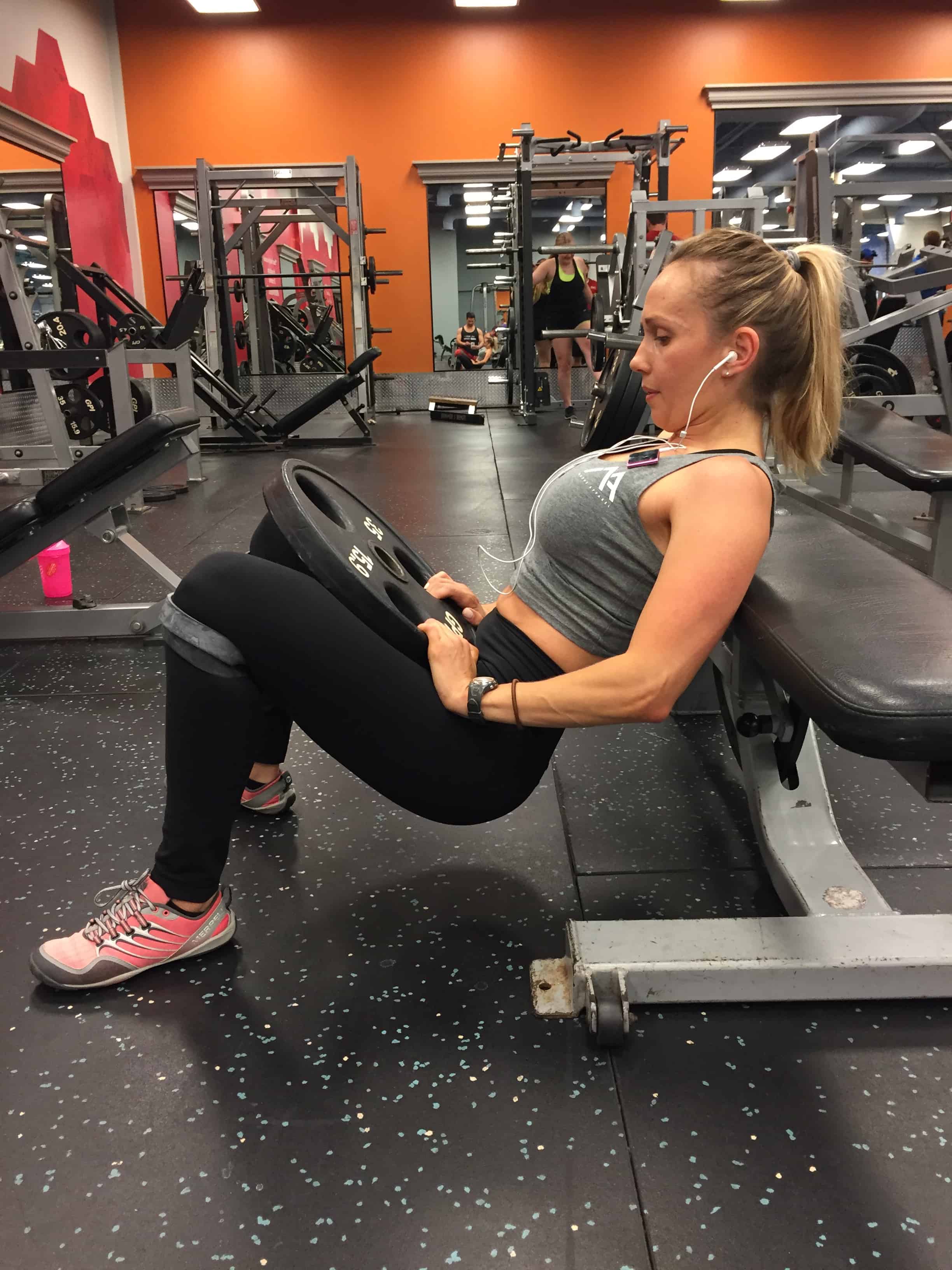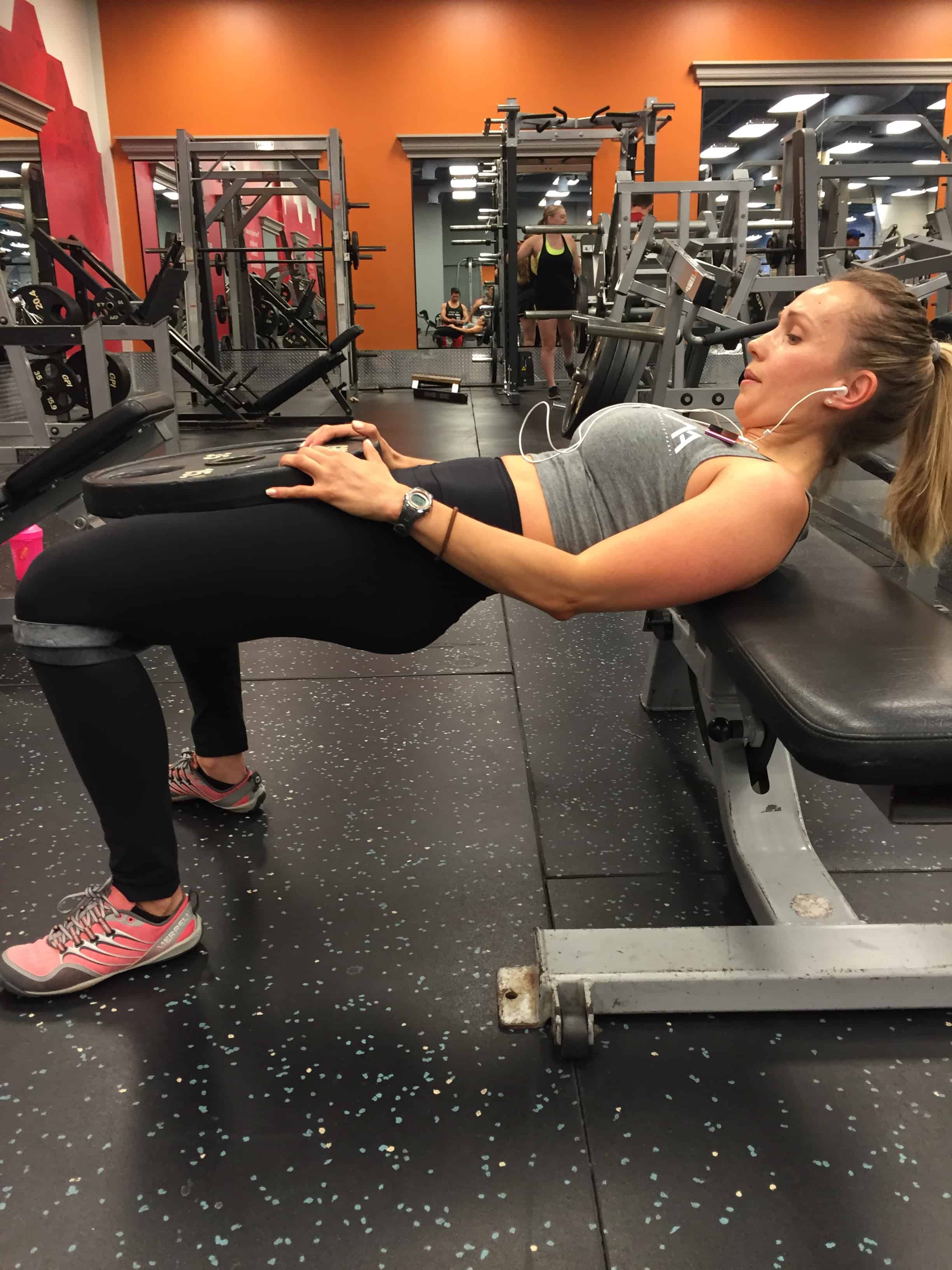 tempo
reps
sets
rest
Day 1: Hams, Glutes & Calves
A1
Barbell Squat
3210
8
5
60
B1
Romanian Deadlift
3012
6
5
60
C1
Lying Leg Curl
3012
6
5
60
D1
Leg Press (feet high and wide)
3110
8
4
15
D2
Hip Extension (45*)
2012
10
4
10
E1
Seated Calf Raise
1011
15
4
10
E2
Heavy Calf Partials
1016
4-6
4
75
Day 2: Shoulders, Abs & HIIT
A1
Neutral Grip DB Press
3012
10
5
60
A2
EZ Bar Row
2011
10-12
3
10
A3
Face Down Incline DB Lateral Raise (45*)
2011
10-12
5
10
A4
Face Up Incline DB Lateral Raise
2011
10-12
5
10
A5
DB Shoulder Press
2010
10-12
5
10
A6
Cable Face Pull (elbows high and wide)
2012
10-12
5
90
B1
Front Raise with Plates
3211
10
4
15
B2
DB "L" Lateral Raise
2111
10
4
15
B3
Rear Delts On Reverse Pec Deck OR Bent Over Lateral Raise With Plates
3111
10
4
60
C1
Stability Ball Sit Up
12
3
C2
Leg Raise
12
3
C3
Weighted Super Crunch
12
3
C4
Plank Roll Out
12
3
*Find a video on abs here
20 minute HIIT workouts -- see my video here
I was only going to do A1-6 but I found that my shoulders weren't tired enough so I added more exercises.
Day 3: Back, Triceps & HIIT
A1
Meadow Row
3022
12
5
10
A2
Wide Grip Lat Pulldown
3010
12
5
10
A3
Seated Low Cable Row - Pronated Grip With Rope
2011
12
5
10
A4
DB Lat Pullover
2011
12
5
10
A5
1-Arm DB Row *see video
2012
12
5
90
A6
Neutral Grip Pulldown (Lean Back Slightly)
2012
12
5
90
B1
Cable Cross Triceps Pulldown
2111
10
4
10
B2
1-Arm Low Pulley Kickbacks - Pronated Grip
2011
10-12
4
10
B3
Triceps Overhead French Press
3112
10
4
10
B4
Double Rose Triceps Pressdown *see video
2111
10
4
90
Day 4: Quads, Glutes & Calves
A1
Power Squat
4010
6
4
60
B1
Leg Press (feet narrow and low)
3110
10
5
15
B2
Banded Bridge
2014
10
5
60
C1
Leg Extensions
2011
8
4
15
C2
Step Up
3111
10
4
15
C3
Walking Lunge
1111
10
4
60
D1
Seated Calf Raise - Feet Wide & Toes Neutral
2011
8
3
30
D2
Seated Calf Raise - Toes Neutral
1011
10
10
30
Day 5: Chest, Biceps, Abs & HIIT
A1
Barbell Incline Press
2010
10
4
10
A2
Cable Cross (High To Low Chest Fly)
2011
10
3
10
A3
Neutral Grip CDB Squeeze Press (Press DB Together Over Chest Inwards As You Free)
2021
10
3
10
A4
Push Up (Hands Elevated/Feet On Ground)
2010
10
4
10
A5
Incline DB Fly
2011
10
4
10
A6
Flat DB Fly
2012
10
4
90
B1
Seated Biceps Curl
3111
10
4
10
B2
DB Preacher Curl
3111
10
4
10
B3
Standing DB Hammer Curl
2111
10
4
10
B4
Standing Low Cable Curl
3212
10
4
10
C1
Stability Ball Pike
12
3
10
C2
Stability Ball Crossover
12
3
10
C3
Stability Ball Twist
12
3
10
C4
Plank Roll Out
12
3
10