Looking for a little treat today? You've come to the right place.
Why settle for a store bought cookie loaded with sugars and preservatives when you can whip up some healthy treats yourself?
My daughter Milia loves these cookies and asked for them twice last week. She got a little spoiled in Tampa from a café that was right beside the park. We could smell them cooking a mile away. The café made these yummy gluten-free oatmeal chocolate chip cookies. I decided to try to make a healthier version of them and even made them look quite similar.
Here they are below – enjoy!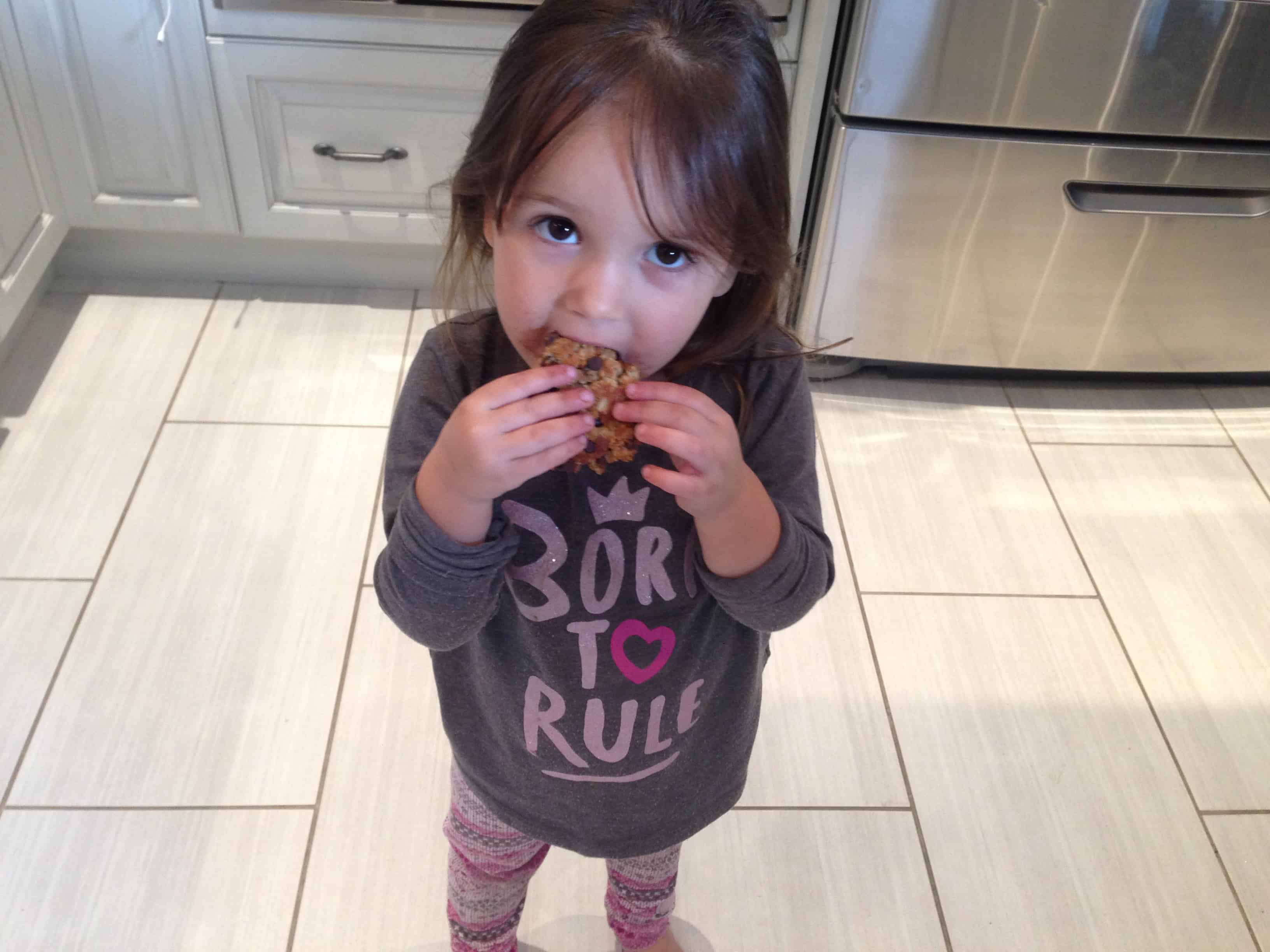 The Perfect Chocolate Chip Cookies
2016-07-04 17:24:32
Ingredients
1 cup almond flour
½ cup wheat-free oats (or oat flour)
⅛ cup coconut flour
¼ cup coconut oil (melted)
1 egg
2 teaspoons vanilla
⅛ cup honey (optional)
Large pinch of salt
2 tablespoons coconut sugar (optional)
¼ cup dark chocolate chips
Instructions
Preheat oven at 350F
Leaving out chocolate chips, mix all liquid ingredients together in a bowl and mix all dry ingredients together in a separate bowl. Add liquid to dry ingredients and finally fold in chocolate chips.
Roll tablespoon amount of mix on a pre-lined baking sheet.
Bake for 12-14 minutes until they begin to brown.
Remove from oven. Let cool for 5-10 minutes and serve.
Notes
If the mix is too sticky, try adding water to your hands.
Flavilicious Fitness https://flaviliciousfitness.com/