So here I am a busy mom of two LITTLE kids and having to bring food to a kids birthday party in 1 HOUR! What the heck is a girl to do?!
Being me, you know; "the healthy one", I couldn't just pick anything up and tarnish my image (I'm lame, I know).
So I had Vince grab me some roast beef slices from the deli (natural and nitrate-free) and I whipped this appetizer up in NO TIME FLAT.
Happy hosting,
Flavia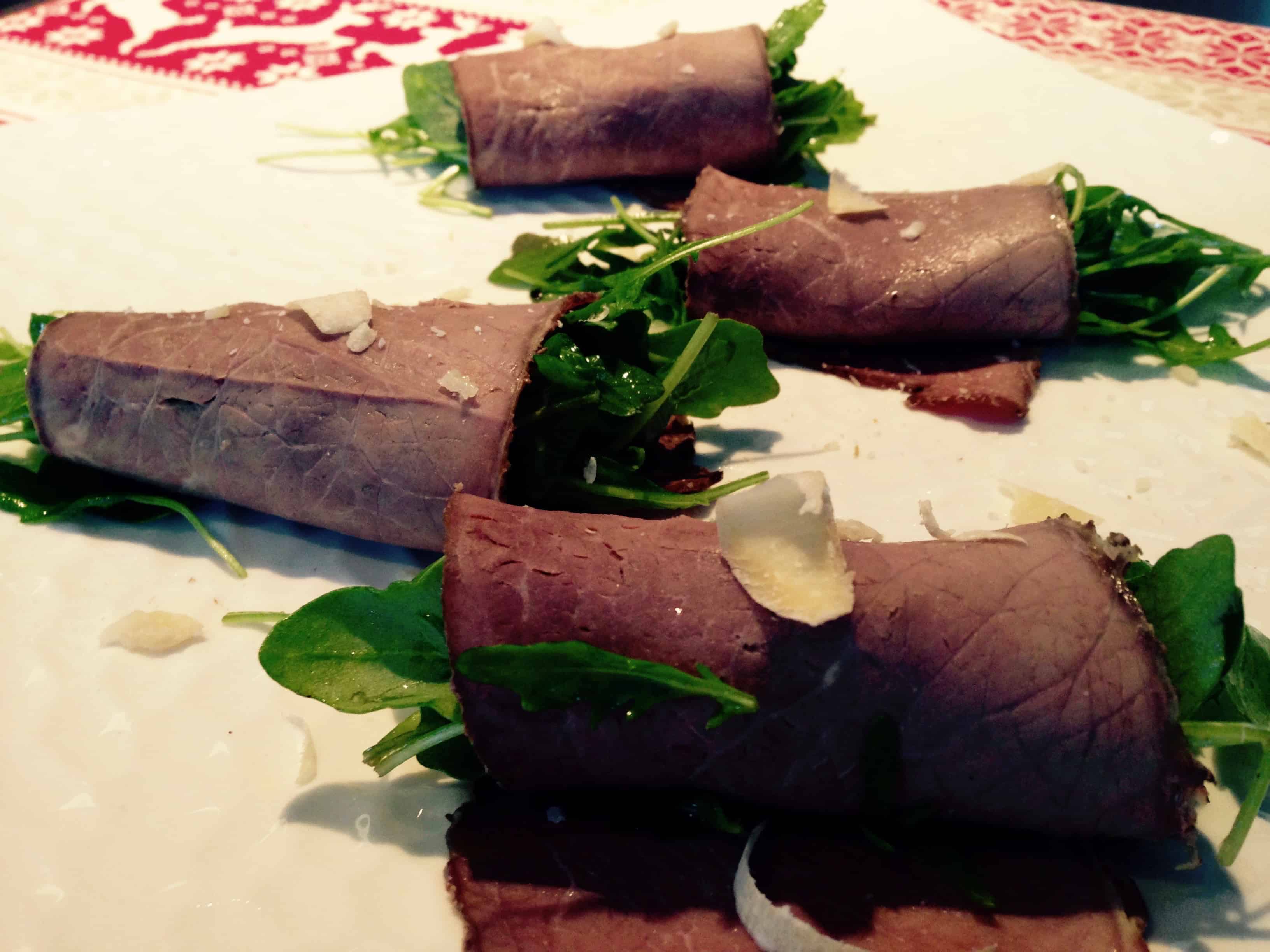 Roast Beef and Arugula Bundles
Ingredients
1 Tbsp. fresh lemon juice
1 Tbsp. extra virgin olive oil
8 thin slices of rare deli road beef (8oz), halves crosswise
4 cups baby arugula
1 oz Parmigiano-Reggiano shaved (optional)
Salt and pepper
Instructions
In a large bowl, whisk together lemon juice and oil; season with salt and pepper.
Arrange roast beef slices on work surface. Divide arugula among centres of beef slices.
Top with shaved cheese.
*If you want to add a little sweetness, add a tsp of honey