Today you are you, That is truer than true. There is no one alive that is youer than you!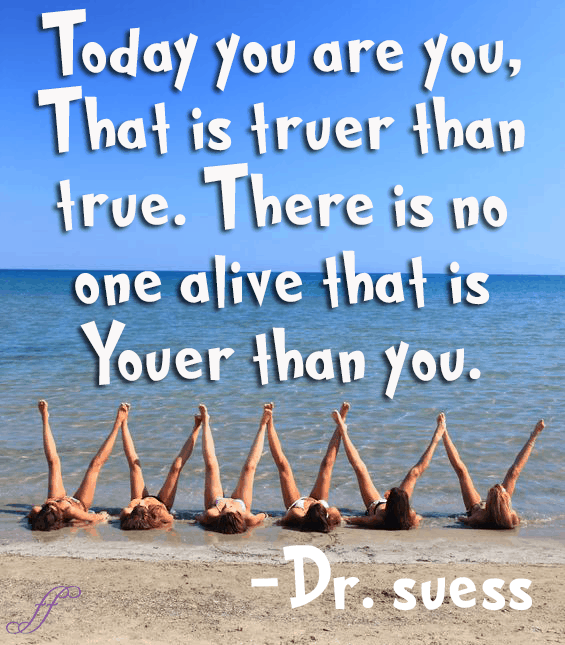 Today we are celebrating YOU because no one is youer than you, no one who can bring the gifts and talents that you have to this world, other than YOU!
Although, we may be on a journey to become something a little more than what we are/were, it doesn't mean we do not love who we are. We should love who we are no matter what we do, have done, look like or feel. Becoming a better version of yourself, doesn't mean that you are not happy with where you are at now. It means that you are happy with who are you and want to continue to strive to be even better. You cannot change you, you can improve, so learn to be happy with yourself as you are now.
Happy Monday!