Thank you for taking the time to read this post today. I'd love to know my readers a little better, so please post what your motivators are and what areas you struggle with.
What Motivates Me — a few things:
1) Staying in good health is motivated by my desire to live to see my baby's babies. Since having Milia, it has become even more important for me to stay in good shape so I can be around A LONG TIME to see her grow into a beautiful woman. Beautiful through God's standards, not the worlds.
2) Keeping things fresh in my marriage (wink). If I am not feeling good about myself, I wont want to get undressed in front of my husband, which leads to an unhealthy marriage. Sure, there is a lot more to a healthy marriage, but having intimacy is VERY important. My love language is touch. If I'm not getting my love language met in my marriage, I won't feel loved.
3) Feeling good about myself. I have to say that this one is probably my biggest motivator. When I feel good about myself, I am a better wife, mother, daughter, sister and friend.
Since being pregnant again, I find myself struggling with my self esteem. I am gaining weight, the weather stinks (making me white as a ghost), my energy is low and that stresses me out.
What I do about it: exercise, fake tan and go to sleep early. Seriously, those three things are HUGE for me. Sounds silly but I am just being completely transparent.
What about you? What drives you?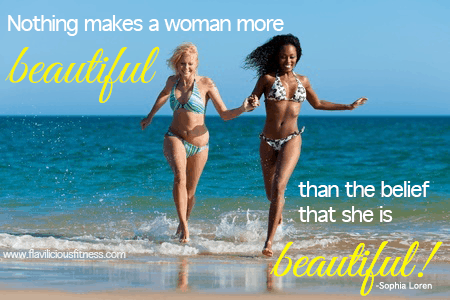 Nothing makes a woman more beautiful than the belief that she is beautiful!
-Sophie Loren-
Get all the motivation you could ask for by signing up for my newsletter below 🙂