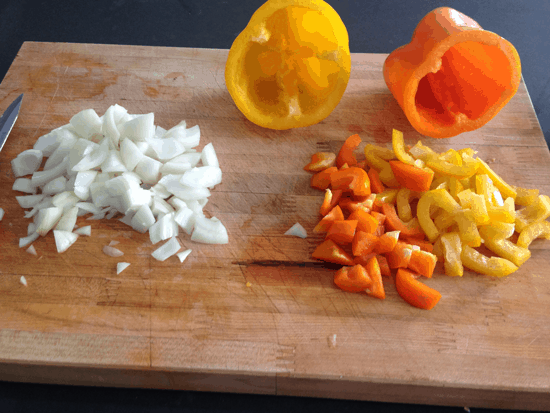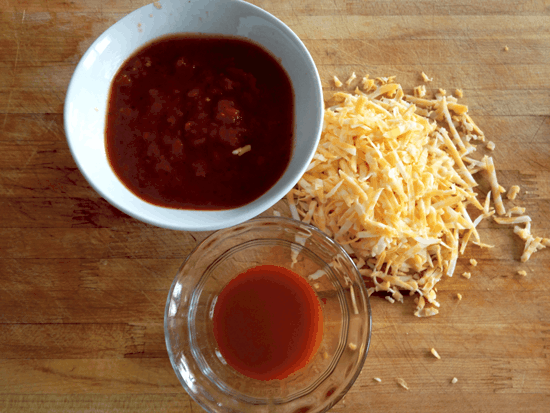 Tip One: Chopping and portioning out all the ingredients first will help you make the recipe fast! One of the reasons I like to do this is because I love to take pictures! And I would love if you took pics of the recipes you are making from my blog 🙂
Tip 2: Use wholesome ingredients to ensure you are getting the most out of each meal that you make for you and your family. By doing this you will discover that you have a great amount of energy, a healthy balanced weight and a happy family.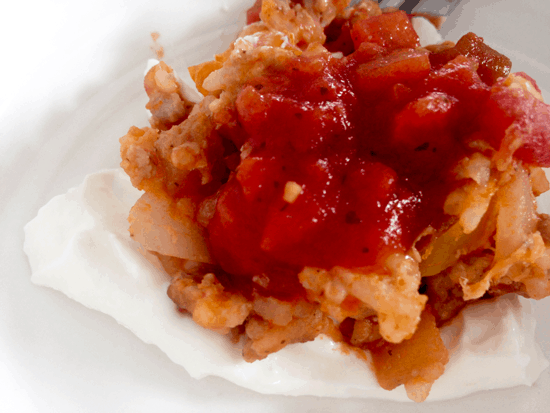 Tip 3: Enjoy your delicious, easy and healthy meal with your family. Store in the fridge and consume with in 5 days.
I made a lot of the meat and veggie mix, so with the left overs I tossed it on top a bed of goat yogurt, added a little cheese and salsa then enjoyed it as a lunch the next day. Milia also loved it this way because she LOVES goat yogurt.
Final Tip: Use my Skinny Salsa recipe in my cookbook. It is perfect for this particular recipe. What I did was: Once all the ingredients were combined together, I pulsed it a few times in my food processor to give it a more runny consistency. The recipe is on page 166 of the cookbook or 93 if you have the hardcopy. If you do not have the book, click here
Protein-Packed Stuffed Peppers
2016-06-30 10:43:00
Protein is essential for maintaining a healthy amino acid pool as well as proper utilization of blood sugars. Make sure you are eating protein with EVERY meal. Here is a delicious way to ensure you are eating enough protein.
Ingredients
4 large colored bell peppers
1 lb beef, ground (or use pork or chicken)
1⁄2 cup onion, chopped
16 oz salsa
1⁄2 cup brown rice
1⁄2 cup water
1 tsp sea salt
1 tsp Worcestershire or favorite hot sauce
1 cup goat cheddar cheese, shredded
Aztec sea salt and pepper
Instructions
Cut tops from peppers; discard seeds and membranes.
Cut enough of the tops to be able to chop up about a 1/4 cup to use and set aside.
Cook (to soften) the whole peppers, uncovered in boiling water for about 5 minutes.
Remove from water, place into baking dish and sprinkle insides of peppers lightly with salt.
In a skillet cook ground beef, onion and the 1/4 cup chopped pepper till meat is browned.
Drain off excess fat. Add salsa, uncooked rice, water, salt, hot sauce, and a pinch of pepper.
Bring the skillet to a boil then reduce heat.
Cover and simmer about 20 minutes for rice to cook.
Preheat oven to 350 degrees
After 20 minutes, remove the skillet from heat and stir in cheese.
Stuff peppers with meat mixture.
Place in a baking dish, wrap in foil.
Bake covered for 30 minutes.
Uncover and bake for 5 more minutes.
Alternatively you can cook rice, add it to the cooked meat and add other ingredients to cooked meat, stuff the peppers then bake.
Flavilicious Fitness https://flaviliciousfitness.com/