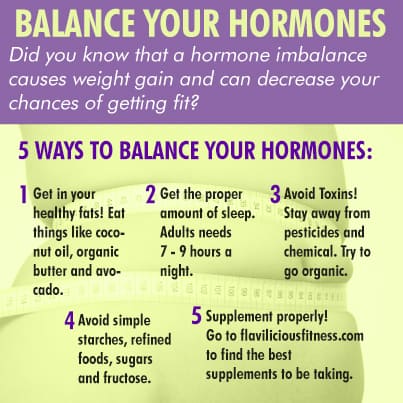 Balance Your Hormones
Did you know that a hormone imbalance causes weight gain and can decrease your chances of getting fit?
5 Ways to balance your hormones:
1. Get in your healthy fats! Eat things like coconut oil, organic butter and avocado.
2. Get the proper amount of sleep. Adults needs 7 – 9 hours a night.
3. Avoid Toxins! Stay away from pesticides and chemical. Try to go organic.
4. Avoid simple starches, refined foods, sugars and fructose.
5. Supplement properly! Go to flaviliciousfitness.com to find the best supplements to be taking.