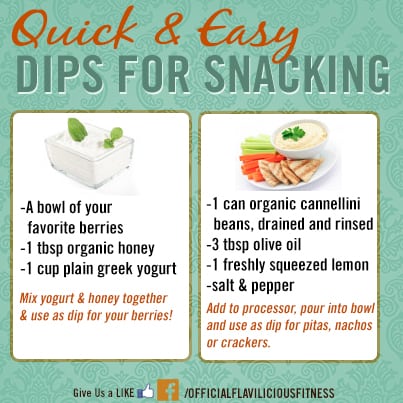 Tasty Thursday - Quick & Easy Dips for Snacking
Ingredients
1. A bowl of your favorite berries
2. 1 tbsp organic honey
3. 1 cup plain greek yogurt
Mix yogurt & honey together & use as dip for your berries!
Instructions
can organic cannellini beans, drained and rinsed
tbsp olive oil
freshly squeezed lemon
salt & pepper
Add to processor, pour into bowl and use as dip for pitas, nachos or crackers.