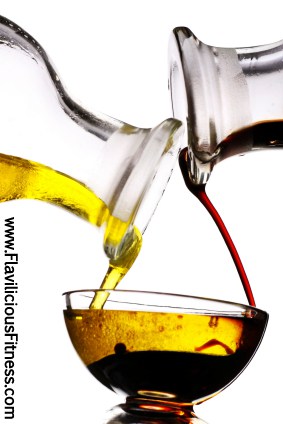 Tasty Thursday Recipe - Salad Dressing
Recipe type:
Salad Dressing
Here is a super simple salad dressing recipe that my family loves!
Ingredients
4 cups of lettuce of your choice (I use organic Italian mix with ½ cup of arugula)
2 tablespoons extra virgin olive oil
2 teaspoons balsamic vinegar
2 teaspoons raw honey
sea salt to taste
*optional freshly shaved parmesan cheese
Instructions
Combine oil, vinegar and honey in a ramekin.
Toss lettuce together in a large mixing bowl.
Drizzle dressing over lettuce and sprinkle sea salt over top.
Add shaved parmesan cheese on top if desired.
Notes
You may have to melt the raw honey before mixing. Adjust measurements to your liking. I like my salad a little dry. Experiment with your salad to make it perfect to suit your needs.
Nutrition Information
Serving size:
1 cup
Calories:
98
Fat:
7g
Sugar:
4g
For Curvalicious Members, this is a F and is considered 1 serving of V