Cobra Abdominal Stretch
If you are a Flavilicious Female your abs have likely been through a lot! Abs are my forte. If you are a new member and recently started Curvalicious, you may be in a bit of pain when you laugh — sorry 🙂
Make sure to use this stretch at the end of the abdominal warm up or after the workout.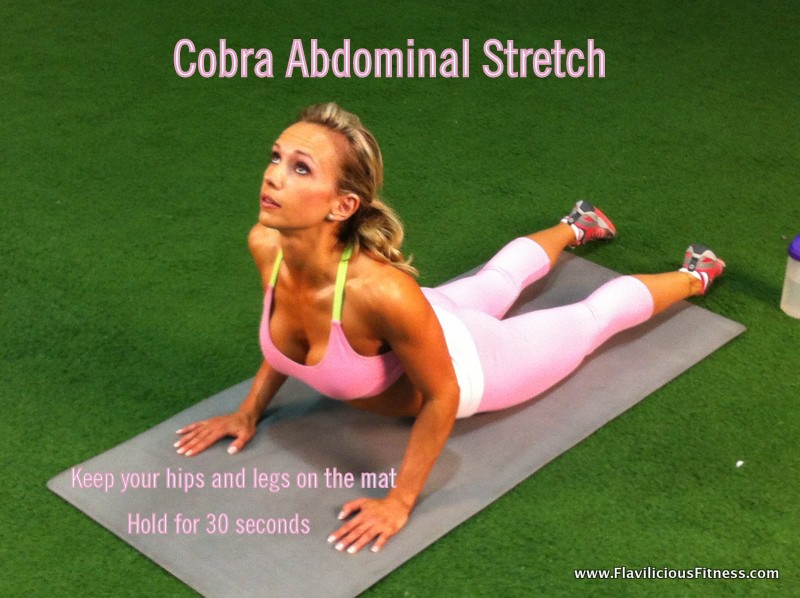 Keep your hips and legs flat on the mat and aligned to the width of your shoulders.

Glance at the ceiling but make sure that your head isn't pulled back too far. You don't want to feel any pressure in the back of your neck. Take a deep breath and inhale.

Hold this position for 30 seconds. Relax your body, then repeat again for another 30 seconds.