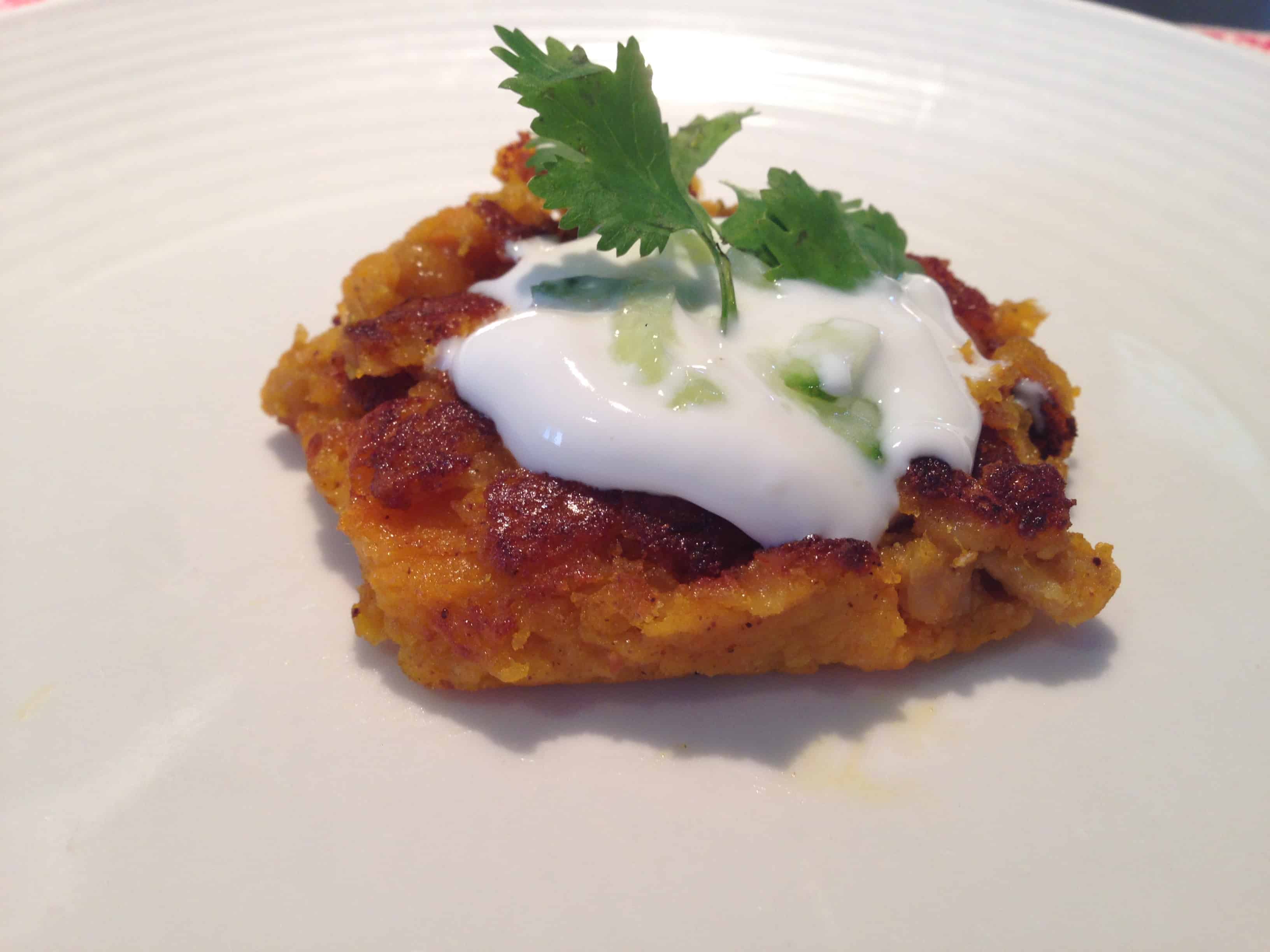 .
Since we are just weeks away from parties full of food, I thought it best to provide you with recipes I will be cooking up this holiday season.
.
You don't have to indulge ALL THE TIME, rather control some calories with these amazing appetizers.
.
I make sure I bring food with me to parties that will allow me to mix and mingle while saving the calories and splurging on the vino instead 😉
.
This recipe is inspired by Alive Magazine. Let me know what you think in the comments below!
.
Here are a few pictures of the process.

I mashed the chickpeas by hand with a fork. Easy peasy!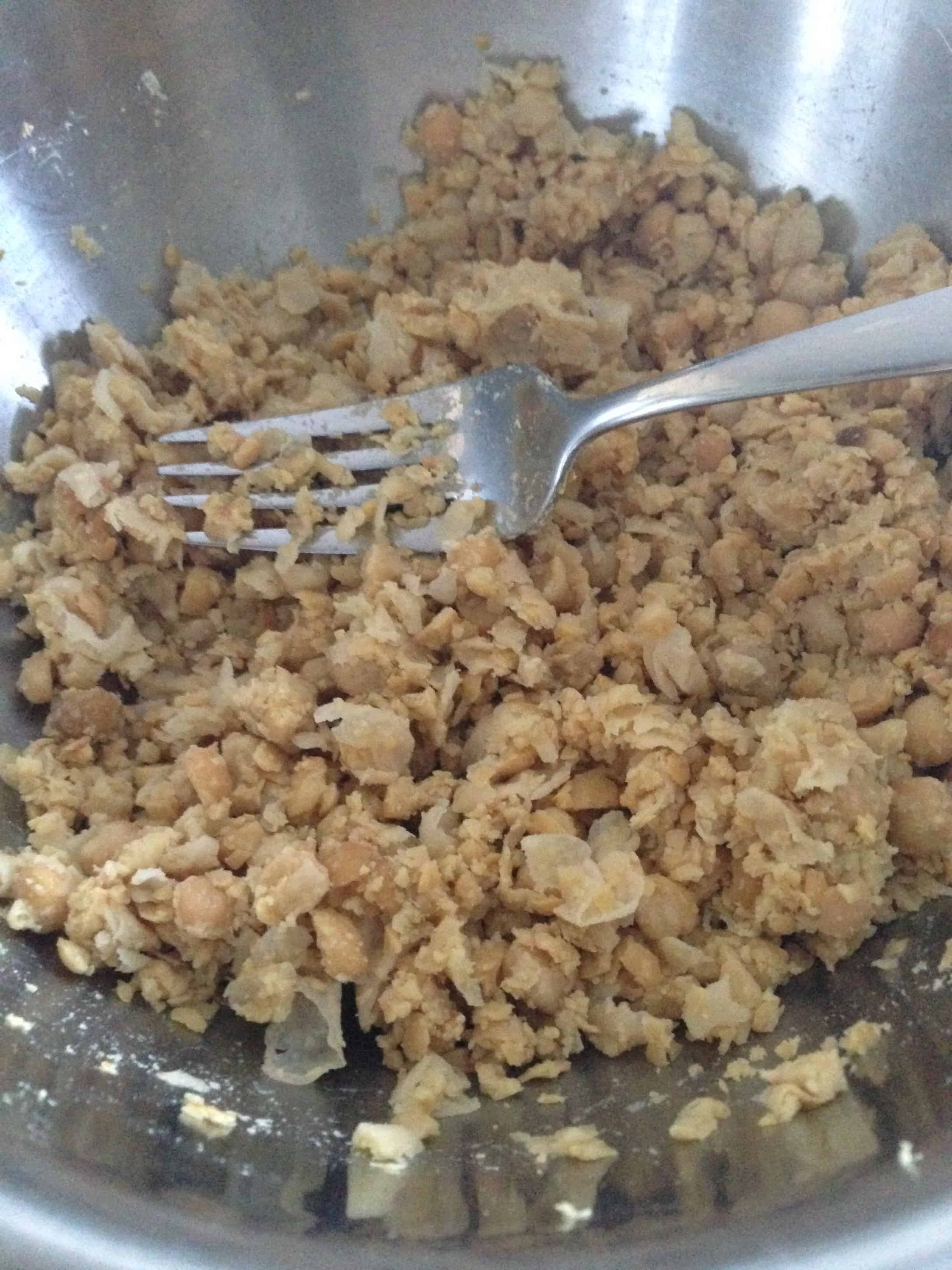 Squash & Chickpea Fritters
Prep time:
Cook time:
Total time:
Ingredients
1 medium-sized butternut squash (you can use any squash)
1 tsp olive oil
salt and pepper
1-14oz can chickpeas, drained and rinsed
Juice of one lemon
¼ cup chickpea flour
¼ tsp cardamom
¼ tsp cinnamon
½ tsp salt
1 tsp freshly ground cumin
¼ tsp chili powder
¼ tsp ground black pepper
2 Tbsp coconut oil
Instructions
Preheat oven to 350F
Cut squash in half and scoop out flesh/seeds. Place on baking sheet upside down; drizzle with olive oil and sprinkle lightly with salt and pepper.
Bake for 30- 40 minutes until fork easily pierces flesh.
Allow to cool then stop out fleet and mash.
Mash chickpeas with fork in medium-size bowl until crumbly, not pureed.
Add mashed squash, lemon juice, flour and spices and mix well.
Heat 1½ Tbsp of coconut oil in large skillet on medium-high heat (add rest of coconut oil when needed)
Scoop 1½ Tbsp of mixture, forming 10 fritters. Cook 2-3 minutes per side until golden brown.
Transfer to a paper towel-lined plate and keep warm in oven while cooking rest of fritters.
Serve with tzatziki if desired.
Nutrition Information
Calories:
51
Fat:
2
Carbohydrates:
7
Fiber:
1
Protein:
2