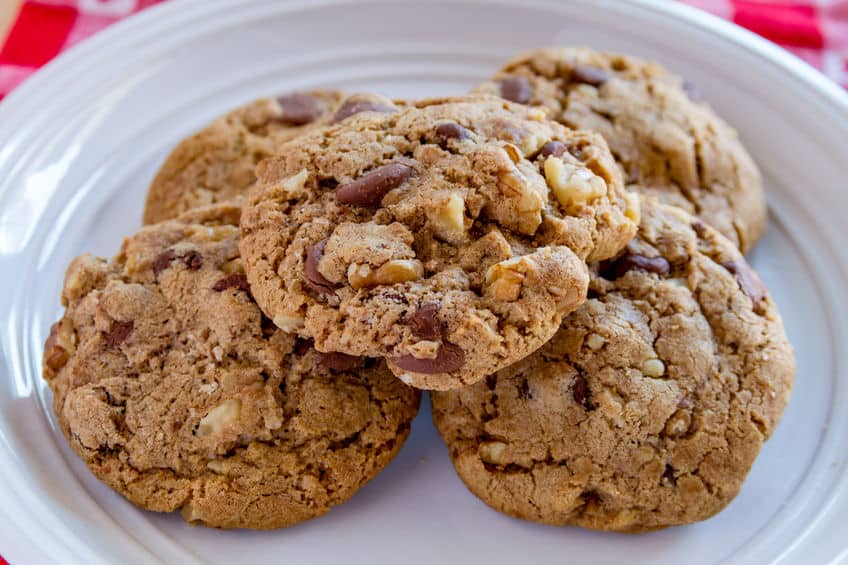 Peanut Butter Chocolate Chip Cookies
Prep time:
Cook time:
Total time:
Ingredients
½ cup butter, softened
½ cup natural peanut butter
1 large egg
½ cup coconut sugar
1½ cup almond flour
½ tsp. baking powder
½ cup carob chocolate chips
1 cup chopped pecans or walnuts
Instructions
Mix butter, peanut butter, egg and sugar.
Add in flour and baking powder.
Stir until all is well incorporated and add chocolate chips and pecans.
Drop a tbsp onto parchment-lined baking sheet.
Bake at 350 F for about 12 minutes or until golden.
Let cool before removing.