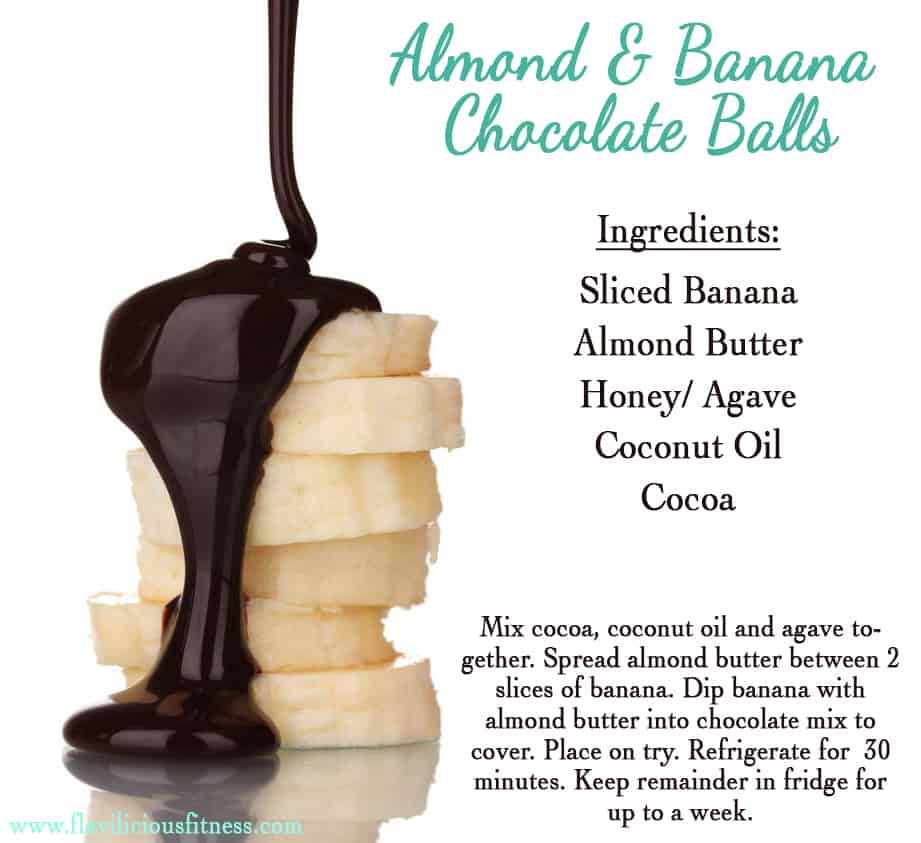 Almond & Banana Chocolate Balls
Try this delicious and healthy recipe! This is chocolate that you wont have to say no to!
Ingredients
Sliced Banana
Almond Butter
Honey/ Agave
Coconut Oil
Cocoa
Instructions
Mix cocoa, coconut oil and agave together. Spread almond butter between 2 slices of banana. Dip banana with almond butter into chocolate mix to cover. Place on try. Refrigerate for 30 minutes. Keep remainder in fridge for up to a week.