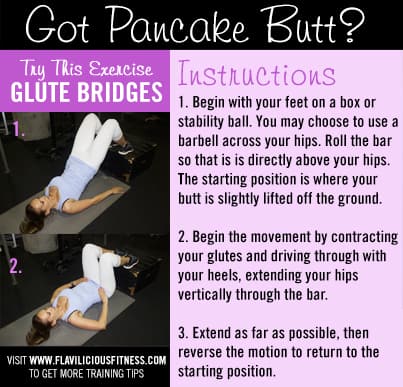 1. Begin with your feet on a box or stability ball. You may choose to use a barbell across your hips. Roll the bar so that it is directly above your hips. The starting position is where your butt is slightly lifted off the ground.
2. Begin the movement by contracting your glutes and driving through with your heels, extending your hips vertically through the bar.
3. Extend as far as possible, then reverse the motion to return to the starting position.