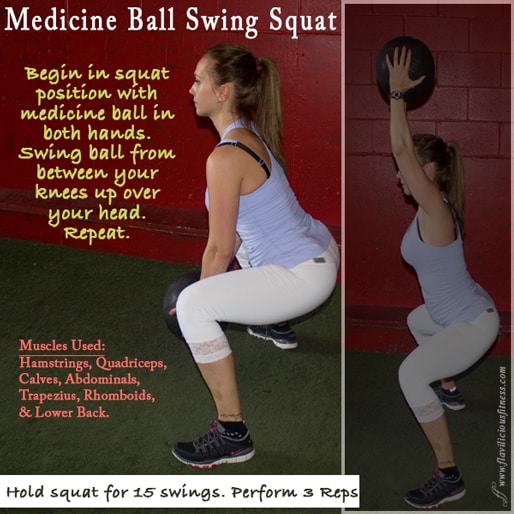 Medicine Ball Swing & Squat
How To: Begin in squat position with medicine ball in both hands. Swing ball from between your knees up over your head. Repeat.  Do this while with squat jumps to burn more calories.
Muscles Used: Hamstrings, Quadriceps, Calves, Abdominals, Trapezius, Rhomboids, & Lower Back.
Performance: Hold squat for 15 swings. Perform 3 Reps  – or add as a finisher to the end of your workout for 25 reps.