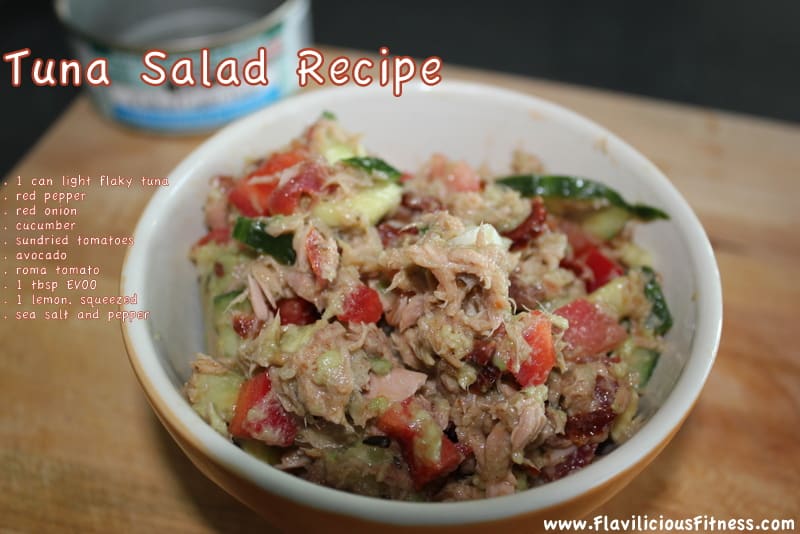 Author:
Try this super tasty and healthy tuna salad for lunch today!
Ingredients
1 can light flaky tuna
1/8 cup red pepper, chopped
1/8 red onion, chopped
1/8 cup cucumber, chopped
2 tbsp sundried tomato
2 oz avocado
2 tbsp extra virgin olive oil
1 lemon juiced, freshly squeezed
sea salt and pepper to taste
Instructions
Combine all ingredients together and enjoy!
Serving size:
1
Calories:
216
Fat:
16.5
Protein:
16
Notes
Use white flaky tuna due to lower levels of mercury. Consume only 2 servings per week. Do not eat if pregnant. Calories do not include vegetables.