I love the thought of having sun butter in my kitchen cupboards. It's a great healthy alternative to peanut butter, but the problem is that it just doesn't taste as good!
I remember walking through my local grocery store and seeing organic sun butter on sale for 99 cents a container! I went crazy and bought 10!
I got home, placed some bread in the toaster and brought out a butter knife. Once I spread it on the bread and took a bite I was a little shocked.
I had no idea what to do with 10 containers so I decided to start baking!
Now, I have since become accustom to sun butter and now enjoy it on it's own. With that said, peanut butter is still so much richer.
Anyway, I ended up with this recipe and love it! It's my go-to if I see sun butter on sale 😉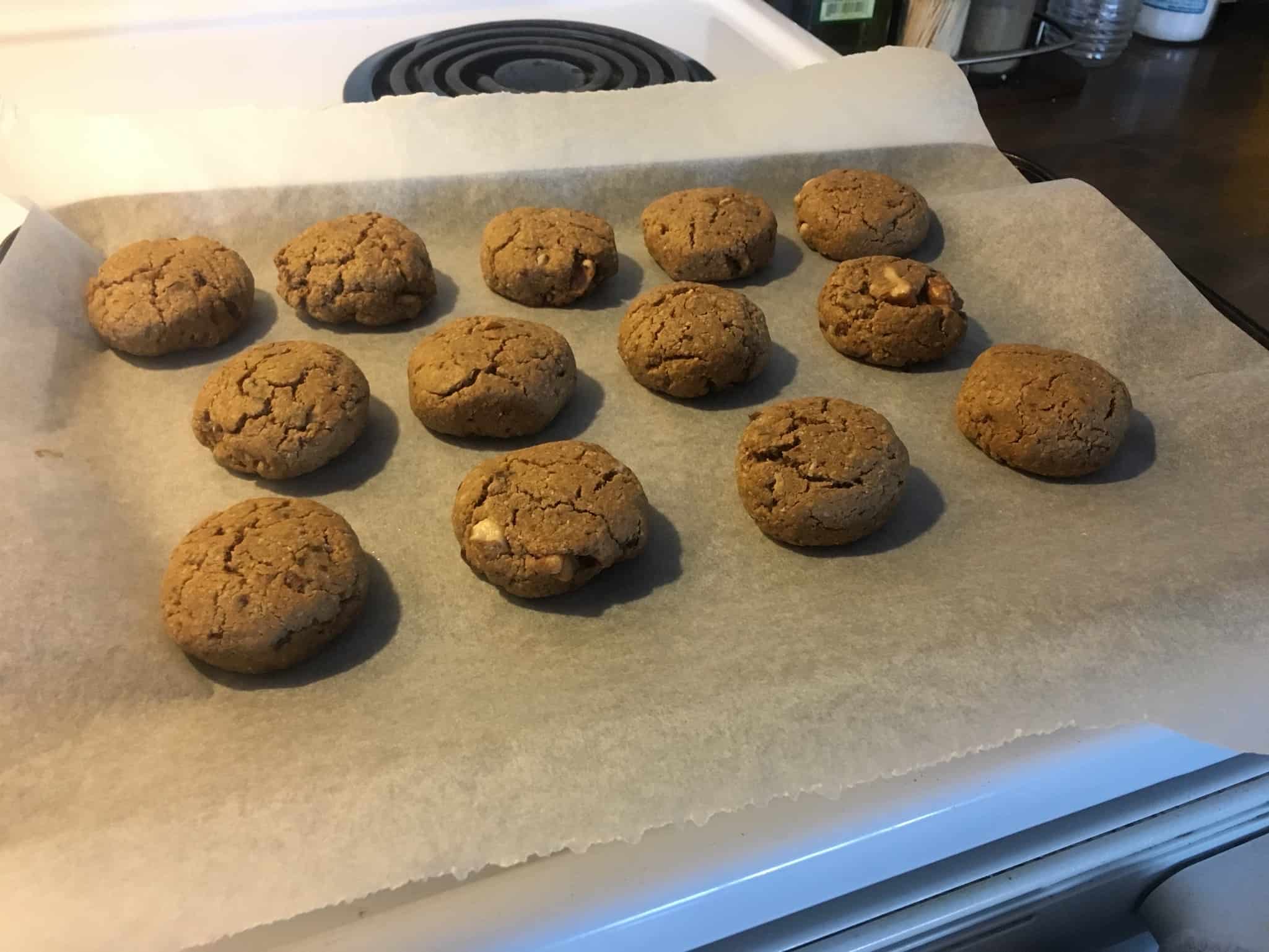 Sun Butter Cookies
2017-04-30 20:10:19
Serves 12
A delicious, healthy cookie made with Sun Butter!
Wet Ingredients
1/4 cup sunbutter
2 tbsp butter or ghee
1 tsp vanilla
1 egg
Dry Ingredients
3/4 cup oat flour
1/2 tsp baking powder
1/3 cup coconut sugar
1/4 tsp salt
Other Ingredients
4 dates chopped
Small handful walnuts
Instructions
Preheat oven to 350F.
Mix dry ingredients in small bowl.
Mix wet ingredients in a large bowl.
Pour dry ingredients into the large bowl.
Add 'Other Ingredients' to the bowl and mix together.
Roll into 1 inch sized balls and placed on parchment lined paper.
Bake for 10-12 minutes until golden brown.
Let cool, plate and enjoy!
Notes
Feel free to add other nuts, chocolate chips, etc.
Flavilicious Fitness https://flaviliciousfitness.com/