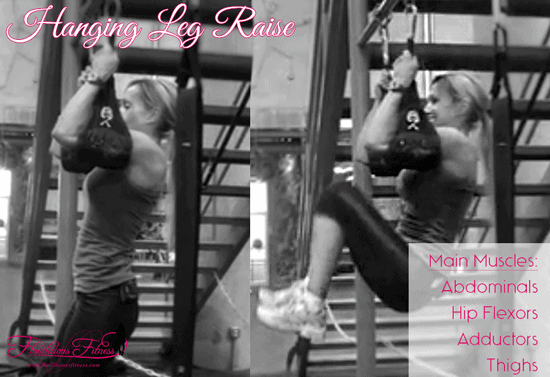 How To: Hold onto a bar or place your arms into straps. Using your abdominal muscles lift you legs up toward your chest. Lower and repeat. Use slow and controlled movements.
Main Muscles: Abdominals, Hip flexors, Adductors & Thighs
Home Version:
How To: Find a place that you can balance both elbows onto and lift your body up off the floor. Place your forearms flat down to help you balance and lift your knees up to your chest as high as you can, lower and repeat.
**If you have a bar that you can grip onto over head you can grip that and do your leg raises that way.