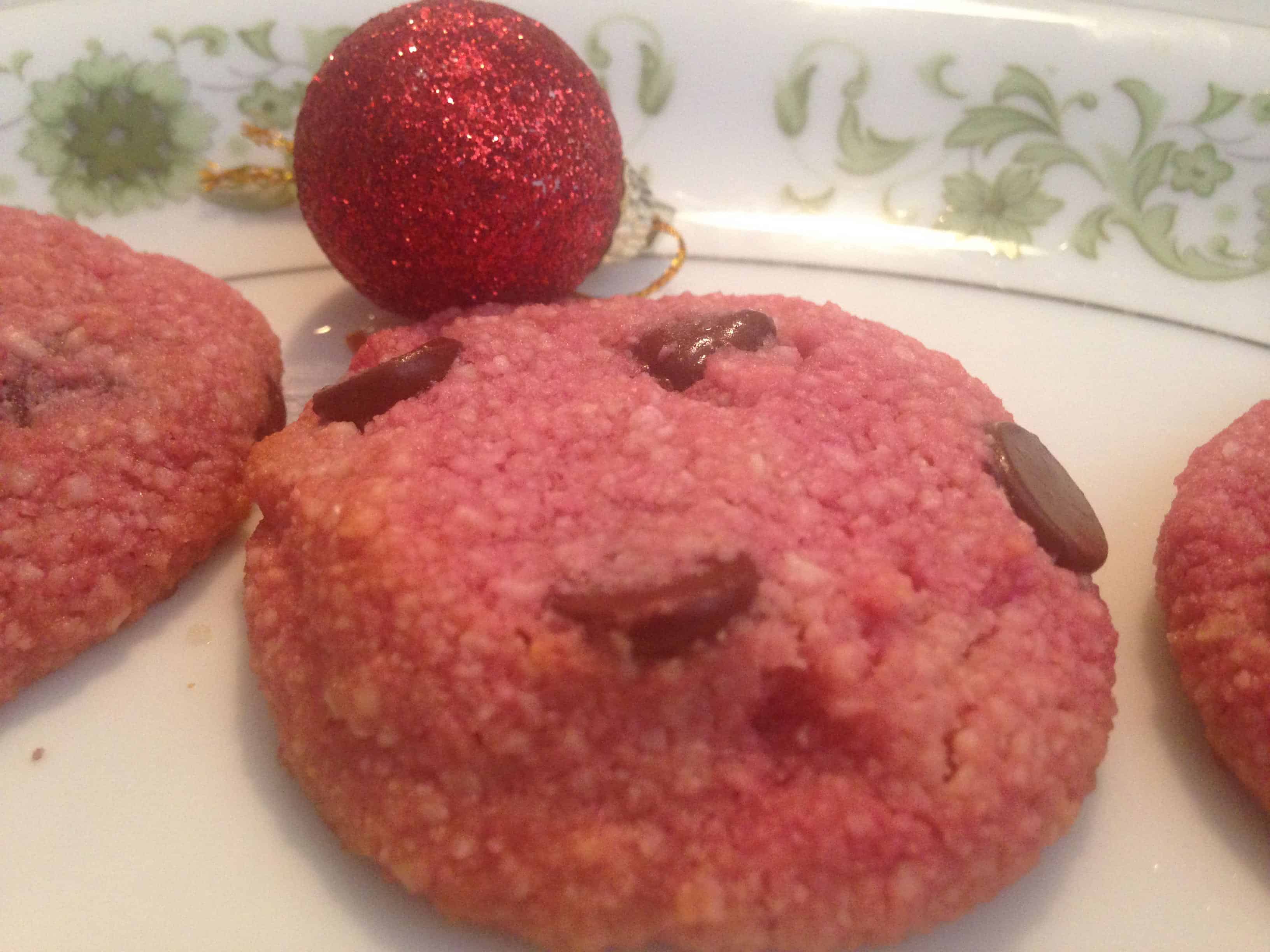 Red Velvet Cookie Recipe
Prep time:
Cook time:
Total time:
Ingredients
2 cups almond flour
• ½ tsp baking soda
• ¼ tsp sea salt
• ¼ cup hardened coconut oil
• 1 tbsp pure vanilla extract
• 2 tbsp honey
• ½ cup dark chocolate chips
• Beet juice
Instructions
Combine almond flour, salt and baking soda in a food processor.
Add in the coconut oil while pulsing. Add honey and vanilla and continue to pulse until dough is formed.
Remove from processor and fold in chocolate chips
Pour in beet juice a little at a time until color is perfected.
Place in fridge to harden for 1 hour.
Scoop dough with a tablespoon and roll into balls.
Place onto a parchment lined baking sheet.
Press balls of dough down gently.
Bake at 350° for 8-10 minutes.
Let cool before serving.
Notes
Note: if beet juice makes dough too liquidy
place in fridge until it hardens.

Recipe from Christmas Cookie Book:
http://go.vincedelmontefitness.com/go/811098/bl-5cookies-24-12-14
If you like this recipe be sure to get the rest of my favorite dessert recipes! I have 5 Christmas Recipes that help burn fat for you to download for FREE: 5 Christmas Cookies That Cook Fat