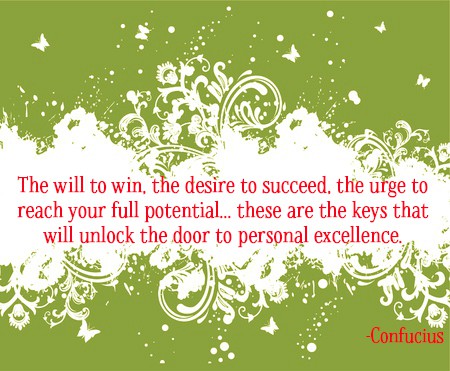 The will to win, the desire to succeed, the urge to reach your full potential… these are the keys that will unlock the door to the personal excellence. -Confucius
The will and the desire you have are the first steps to becoming who you want to be! Do not underestimate that!
This weeks homework: This week I will be writing down one thing I love about myself in my journal. I want you to join me! Everyday write down one thing that you love about yourself. Be specific! Say something like: "I like my eyes because they are a nice color and I often get compliments on them".
If you wish, you can even go to my Facebook Page and post your 'journal entry' onto my page: