You're going to love this vegetarian recipe!
Smoked salmon is rich in omega-3s and heart healthy fats that may help improve the ratio of lean mass to fat mass. Sunflower seeds are a rich source of vitamin E, an antioxidant shown to decrease exercise-induced muscle damage. Nitrates in leafy greens suck as spinach improve how efficiently muscle cells use oxygen during exercise, which could lead to better performance.
Most vegetarians eat fish, but if you're a vegetarian that doesn't, you can try it without the salmon. I'd suggest adding beans or other protein sources either in the wrap, or as a side.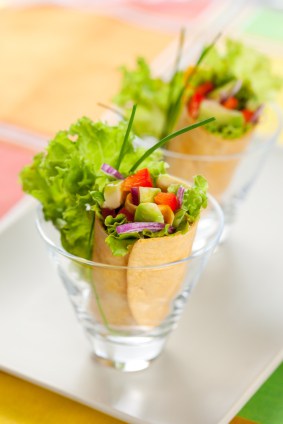 Smoked Salmon & Vegetable Wraps
2017-08-26 16:56:41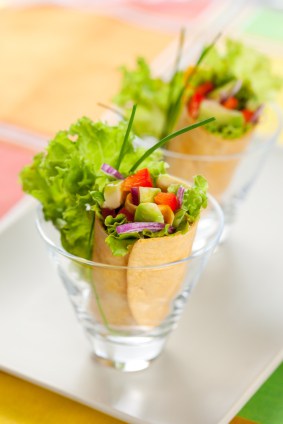 Ingredients
½ cup plain no sugar added greek yogurt
2 tablespoons each chopped dill and chives
¼ teaspoon black pepper
4 Rice Paper
8 oz. smoked salmon
3 tablespoons sunflower seeds
1 cup sliced artichoke hearts
2 cups of spinach
Instructions
In a bowl, mix together greek yogurt, chopped dill and chives and black pepper.
Spread on rice paper.
Divide among each wrap smoked salmon, sunflower seeds, sliced artichoke hearts and spinach.
Roll and enjoy!
Use lettuce instead of wraps to make this meal a protein and fat only meal.
Notes
Wraps used in photo are Ezekiel product wraps that are gluten and wheat-free. These products are made from sprouted whole wheat making them the healthiest carb-bread product I have found to date.
Serving size: 1 (2 wraps) Calories: 288 Fat: 12 Carbohydrates: 13 Protein: 30.7
Flavilicious Fitness https://flaviliciousfitness.com/
Skip the wraps and use lettuce instead to make this meal FLAVILICIOUS!! Make sure to check out more GLUTEN-FREE recipes!