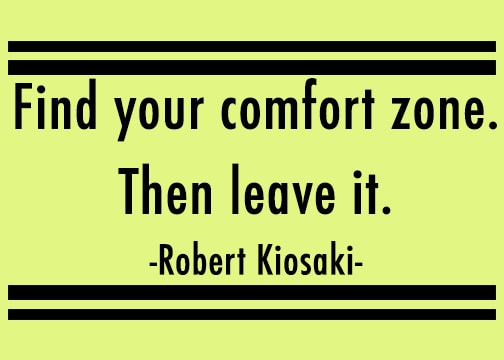 Find your comfort zone. Then leave it. -Robert kiosaki- 
Starting this Monday, I will begin to share what struggles I faced in the nutrition and exercise department over the weekend, to hopefully help you overcome temptation and succeed with a healthy lifestyle and flawless figure. Of course I will have failures as well as successes, but that is after all human nature!
THE WEEKEND
Whenever I am with family, it seems to be the toughest time to say NO! Not that my family is super unhealthy, it's more that us Europeans love to drink coffee and eat. That's what we do. I always want to make sure everyone is fed when they come over and I want my family to like what they eat.
I have been working a lot on cooking this year. Why? Mostly to cook my husband and I healthy meals that actually taste good, but also because I want to create a recipe cookbook for you ladies! (coming early 2013). After all, a flat stomach starts in the kitchen.
STRUGGLES
Saying no to ordering out – I overcame this temptation by having my fridge stocked and meals thought of in advance. I even baked a healthy treat with ZERO sugar, and prepared it with my family so they too can make themselves a healthy treat.
Staying on-top of my workouts – I skipped Friday's workout to clean my garage for 6 hours instead. Saturday I also skipped my cardio BUT I did do pre-natal yoga first thing Saturday morning. Usually I would take a walk or do some form of cardio but I did have a sore back from cleaning…I needed to take Sat and Sun off!
That is really important. When you need a break, take it!
Friday night I had a "treat" night. Vince and I went out with friends to a pizza joint and indulged. Another really important point – HAVE SOME TREAT TIMES! Without this you will feel that your life is lacking. You don't need to go all out. Vince and I both had a salad, skipped the bread, shared a pizza and some sea bass with veggies. Also skipped on dessert. Normally I would have wine also, but for the next several months that won't be happening 🙂
Take- Outs
– Have your meal thought up in advance when having company. Make sure your kitchen is armed with ONLY nutritious foods
– Know when too much is too much! Super important if you are pregnant. Take time to rest and rejuvenate when needed.
– Treat yourself but don't over do it! Skip foods that hold ZERO nutritious value like dessert.
Hope that helps. This week was a success. Let's hope for the same results next weekend 🙂