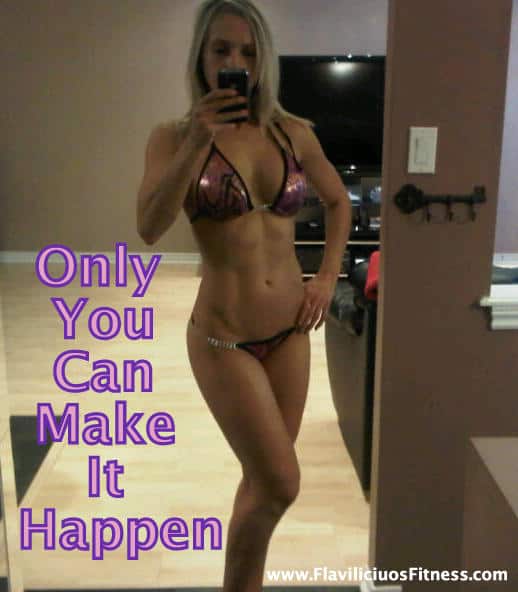 I remember this day very clearly. I was home alone, Vince was in Austin Texas at a fitness conference, and I was just fed up with saying "no" to all my friends whom I hadn't seen for over a month.
I was training hard in Tampa Florida, and came home for my birthday. That night after getting home from my own birthday party and feeling stupid for not eating my own cake, I decided to put on a bikini and take some pics to help remind myself what I was training so hard for.
This was 4 weeks out from my photo shoot in Feb of this year! Later that week, Vince took me out for dinner and a birthday treat and I actually vomited after eating a cookie at my favourite dessert spot. You can say I have had better birthdays…oh well.
Train hard and smart and put in your time. A great body takes time to perfect. ONLY YOU CAN MAKE IT HAPPEN!
Need some more MOTIVATION? Chick here!