Do the work. See the results.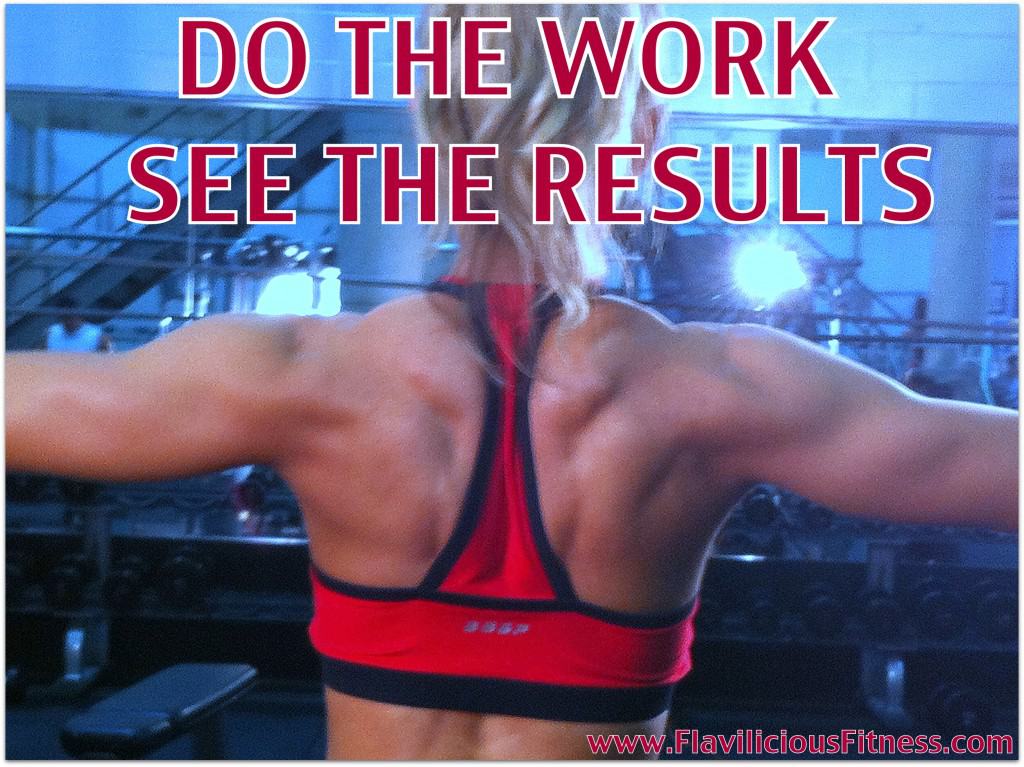 Often times we head to the gym and do a half-hearted workout. That is not how we get results. Every time you start your workout remind yourself of this: you are only there for 1 hour, MAKE IT COUNT!
I use these words to talk myself out of a having a blah workout. You NEVER regret working out hard but you will regret not giving it your all.