Don't Train Your Ego, Train Your Body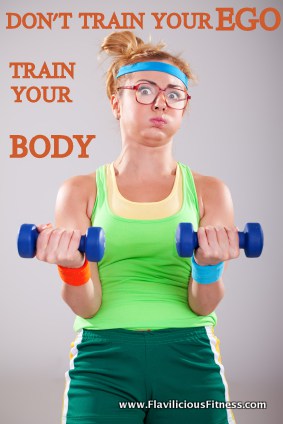 When you put a weight in your hand it changes everything. Since exercise occurs on the inside you have to be mindful of WHAT is happening to all the "stuff" surrounding your muscles when you train them. Sure you can look good now by lifting heavy weights with poor technique…and this is true for a lot of people you see that have great looking bodies…but come 10-15-20 years from now, they won't even be able to lift weights anymore because they've wore away all their "protective" mechanisms in the body.
TOO MUCH STIMULUS MAKES LESS FOCUS ON MUSCLES WORKED
This means there is a point where you NEED to stop. When your muscles are too fatigued there are other things that take over to protect that fatigued muscle…so all you are doing at this point is causing injury.
TRAIN SMART!