Front Squat For Lean Legs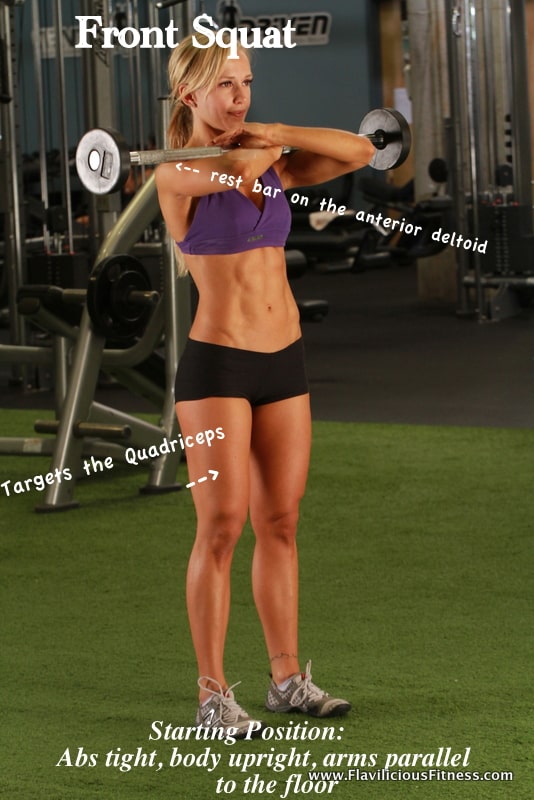 The front squat is great for those who have poor flexibility as using a lighter weight allows you to go deeper in the squat and will help to loosen up the hips and ankle joints.
As opposed to the back squat where the center of gravity is distributed tot he back, the front squat's center of gravity is distributed to the front allowing the body to stay upright. There is less tendency to cheat when using the font squat because if you cheat, you will have to drop the bar.
Another difference from the back squat is the less stress on the knees while still providing comparable stimulus dominantly on the quadriceps.
MEET YOUR MUSCLES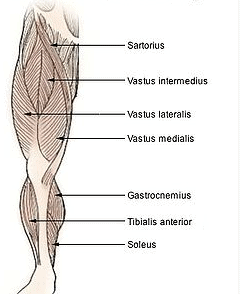 Tips For A Proper Front Squat
Use a pronated grip, or if you are too tight in shoulders use grip above. Arms should be parallel to the floor.
Bar should rest on the anterior deltoids.
Tighten your back and torso and keep the them contracted throughout the exercise.
Keep body upright throughout the exercise.
Don't lift your heels off the ground.
Knees should always follow the direction of your toes.
This does not mean you shouldn't do back squats. This means you should add front squats to your routine to help increase flexibility and avoid knee injuries from over use.
PIN it, Like it and I will keep more coming!!